Independence is the only solution for Balochistan, says BRP leader Nawab Bugti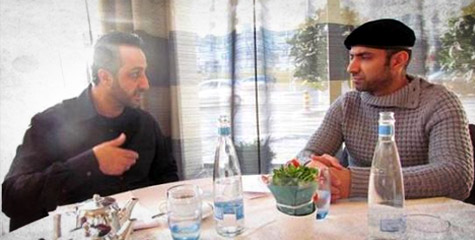 Balochistan, for most Indians, is just another part of Pakistan about which we don't care. However, a fact is that Balochistan region was an important region belonging to the Harrappan Civilization. From 1st century AD to 3rd century AD, the region was ruled by the Pāratarājas, believed to be the same as Pāradas mentioned in the Vayu Puraan and Mahabharat too. Present day Balochistan covers around 40% of Pakistan and some parts of Iran and Afghanistan. The region used to enjoy autonomy under British rule but after division, just like Pakistani Army invaded parts of Kashmir (now PoK), they also invaded Balochistan, which had refused to accede to Pakistan. Since then, Baloch people have been fighting for independence. There have been army operations by Pakistan, to crush the movements. Pakistani army often indulges in atrocities and human right violations in the region.

To bring the issues to the awareness of common Indians, IBTL contacted Shri Abdul Bugti Baloch, a Baloch freedom fighter who is leading the campaign to, as he puts it, let the world know about atrocities of occupying Pakistani forces against Baloch nation, .. for the end of illegal occupation of their land. In this series, we'll be sharing the news-and-views of the 'Baloch Freedom Struggle'.
Pro-independence Baloch leader and founder & chief of Baloch Republican Party (BRP) Nawab Brahumdagh Bugti in his latest statement published in newspaper has said the only solution of Balochistan problem is complete independence of Balochistan from the occupation of Pakistan.

He said Baloch youth are struggling and sacrificing their lives for freedom of their Motherland not for the return of exiled Baloch leaders. He said military operations in Balochistan still continue systematically in Occupied Balochistan and occupying powers have made certain areas of Balochistan like Kohlu and Dera Bugti no-go zones to conceal their atrocities against innocent Baloch people.
He further said that occupying forces have been defeated by the Baloch freedom fighters and have been made to bow on knees and in return the occupying forces are extinguishing the fire of their anger by attacking innocents and abducting, torturing and eventually killing and dumping dead bodies of Baloch political workers and other Baloch youth who are struggling peacefully and politically for the
independence of Balochistan
.
Nawab Brahumdagh Bugti rubbished the claims of occupying forces about end of military operations in Balochistan and has said that if there is no military operation underway in Balochistan than what is the reason that they don't allow international human rights organizations and Media to freely operate in the region and investigate the atrocities against Baloch nation perpetrated by the intelligence agencies, proxy organizations and other state or state-sponsored forces of Pakistan.
He said we have been calling for intervention of international powers in Balochistan,
American Congressional
Hearing and internationally raising voices for Baloch are the positive steps and are ethical support of Baloch cause however Baloch need to accelerate the struggle to achieve the goal.
In answer to one question
Nawab Brahumdagh Bugti
said the communication among Baloch pro-independence groups continue and there has never been a gap in it and discussion on Balochistan Freedom Charter in on the way and he said it is the urgency of time to assemble a single party and get united on one forum to assure the freedom from the occupation.
Talking about his own party Baloch Republican Party, Nawab Brahumdagh Bugti said because of tense circumstances the party is facing problems in reconstitution of its basic structure however he said the party will be active very soon.
Share Your View via Facebook
top trend
what next
IBTL Gallery