Unsung Heroes, Lets not forget them - From Gopalpur on sea to Vishakhapatnam & KD Peta village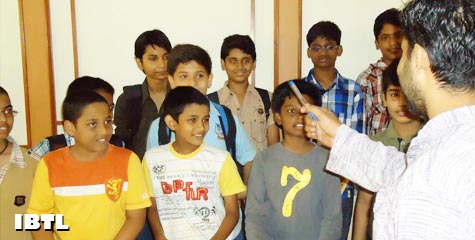 Shailesh Kumar Pandey, an ex-navy man, decided to be a traveller, one who would travel across the length and breadth of this country, stopping where ever he wished, and getting to know those courageous and great people who make Bharat, a country to die for. Alakh 2011 is the culmination of those journeys that flew over or whizzed past the people, the very India that is nothing short of a mystery. This blog takes you through the glimpses of Alakh 2011. So, dive in, and unleash the mystery of this maati, named Bharat, as seen from the eyes of a fauji.
Continued from ALAKH 2011 - Unsung Heroes, Lets not forget them
Gopalpur was really a calm place and I was refreshed, after having got the rest I needed. I met Gopal Krishna Behera, this young entrepreneur was refined in his mannerisms. Had a sense of responsibility about him (maybe, he was the bread earner for the family). I was compelled to buy from him as I could not miss that resolve on his face that said "COME WHAT MAY, I WILL SURVIVE!!

After having replenished my reserves of energy, I left for Vishakhapattnam. Not before doing a few inquiries about Shaheed Laxman Nayak. And I was happy that people have not forgotton this brave son of our nation. And what a life he lived, he went to gallows with his head held high, never flinching once. No words possibly could convey the respect that I felt for him. It was again a day with a great weather, no sun. I was happy, in fact , euphoric at seeing the fields all around. I came across this "advertisement" and I was really amused. It was almost like the Pepsodent ad, "If you use PEPSODENT , you won't get tooth decay !!!"
Next halt was at Sompeta which is the Birth place of
Gouthu Latchanna
, one of the noted freedom fighters of Andhra Pradesh. I had the chance to meet his son Shivaji, who is a sitting MLA from TDP(Five times). He came across as a nice person. His assistant Shekhar was also very helpful. They took me to Gouthu Latchanna's Samadhi which was really well maintained. His memories were all being preserved and it was indeed something to be happy about. His house conveyed his presence everywhere, despite his not being alive anymore!!
I moved on from Sompeta , heading for Vishakhapatnam which meant I had to cover a total of about 240 kms. I was soon in Vizag , thanks to Khanabadosh. He has come across as the most trustworthy companion I could ever have. Thanks Khanabadosh, you are a real hero!!
I took a brief halt at Srikakulam to have lunch, and I DARED to have Andhra Thali. I was instantly enlightened about what a chilli should be like!! It was surely a revelation and a lesson for me to think ten times before deciding what to eat!! I reached Vishakhapatnam at about 1740 hrs and the after having lodged at a hotel I went around to have a feel of the place. Felt good because the place where I stayed didn't have misery around. Here I must mention that
Girishji
had made things easier for me by getting me in touch with Rajaji who provided valuable guidance to me.
In Vizag I came across Mohd Ali , a Bullet Mechanic who really has done wonders to bikes. There was nothing much to be done on
Khanabadosh
but got him tightened anyways. Ali has modified many Royal Enfields to make them look like Harleys & Superbikes and I could not help getting astonished at his capabilities. Here is a 1982 Model RE that he converted into a Classic, one seater model!!
Next good thing in Vizag was my Interaction with students of Sriprakash Vidyaniketan, which was arranged by Vasuprakash ji. He is the Director of the institution and an acquaintance of Rajaji. I was really impressed by the value system that was being inculcated and imparted here. It took me no time to get familiar to these children and get an insight into how these future citizens think. I was not disappointed. Interacting with them I saw hopes , patriotism and respect for culture, what more could I ask for. I had to fight off tears when I heard the account of Andhra Kesri Pantulu's incident that made him being called Andhra Kesri!!
Here was this small boy giving an account of the incident and I was really assured that We had the Future of Bharat, safe in the hands of these children. I told them about the journey I had undertaken. Explained how the initiative of share a meal could matter in the lives of needy. And also taught them a bit about first aid . I had to move on so I wrapped it up. I was really feeling energized and charged up after meeting them.
From Vishakhapattnam I started for Narsipatnam via Anakapalle as I wanted to visit the Samadhi of one of the
Greatest revolutionaries – Alluri Sita Rama Raju
. His life is an inspiration for anyone who lives for the nation. I was accompanied by Mangaraj ji who is an acquaintance of Raja ji.
The sight that I was presented with at KD Peta made me feel that this birth of mine was successful. I was really getting the vibes that were making me feel someone's presence. Premonition of some revelation of a decisive day was flooding my mind. And then I went into the compound that had the Samadhi and I was really happy with what I saw there. It was a well maintained , clean compound which really conveyed that people cared for the Martyrs. I went around and my joy kept increasing. I met Appan Ji who is the caretaker/chowkidaar for the place. He has not been paid that princely salary of Rs1000 for almost 18 months now.
It is supposed to be paid by the panchayat office at Narsipatnam. This did not dampen the spirits of Appanji who said that whether they pay or not he will keep working the way he has been past 30 years. He showed around the place as well as a newly painted picture of
Alluri SIta Ram Raju
. I am just reproducing the picture here before you all and leave it on you to decide how it looks. But personally I find it like an inspiration for all the warriors.Unsung Heroes, Lets not forget them - From Gopalpur on sea to Vishakhapatnam & KD Peta villageUnsung Heroes, Lets not forget them - From Gopalpur on sea to Vishakhapatnam & KD Peta village
You can get a brief idea of the magnitude of what Alluri Raju did , from the fact that the station Narsipatnam was built only to facilitate the movement of troops to quash the revolt that he had started !!!
After a brief chat with Appan and after offering him some help I started back for
Narsipatnam
, with a sense of having achieved something. I made myself a promise that I will make sure that Appan ji gets all the support he needs and I request everyone to think about it. People like Appan ji are the sentinels who guard and preserve the memory of our Martyrs. They are doing a great service to us. We MUST do whatever we can to make sure that they carry on, undeterred !!
For me, it was the discovery of a great inspiring sacrifice that will keep guiding me in the coming days.
Vandemataram | to be continued ...
Share Your View via Facebook
top trend
what next
IBTL Gallery