A Transformative approach to end Ethnic Conflict in Nepal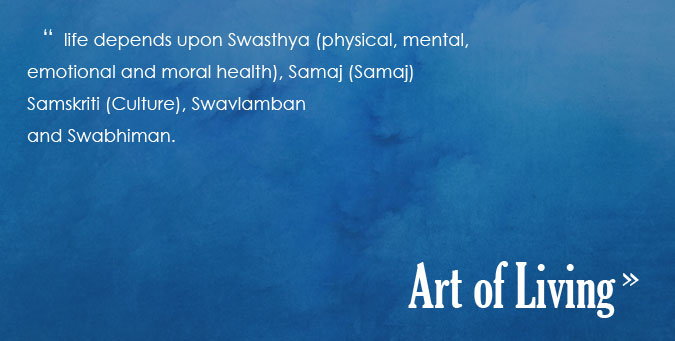 A Spiritual Intervention!

Nepal today is passing through an extremely difficult and transitional phase in its history. The thousands of years old monarchy has been eliminated and the country has plunged into the age of republicanism. As a result, many complexities surfaced in society. Disparate groups which were previously united for democracy, or under the banner of the Maoist insurgency, have fragmented and regrouped around ethnic identities.

Nepal has been in news recently for serious ethnic conflicts and resulting violence.There are more than 100 ethnic groups in Nepal and different ethnic leaders are asserting themselves and their identities thus rendering the socio-economic system unstable. The Art of Living has been closely involved in Nepal from Maoist days (during the period of Maoist insurgency, 1996-2008), and later Prachanda, after he became over ground met His Holiness Poojya Sri Sri Ravi Shankarji.


This time also when some prominent people from Nepal came and apprised H.H
Sri Sri Ravi Shankarji
about the ongoing violence between diff ethnic groups, Gurudev set a task to help the so called ethnic groups and resolve the current situation in the nation. Thus Swami Shivchaitanyaji, Swami Shivapadji and Sh. Sanjay Kumar were sent to Nepal in June 2012 to represent Gurudev for this respected initiative.
After a series of meetings and discussions with the local Art of Living representatives, Dharan, Dhading and Pokhara were identified which were affected in a major way by the violence. They met various leaders, their major concern being to preserve the existing religious, cultural, traditional and ritual heritage of each tribe including their language and to further enhance the work they are doing remaining as united this was all the more important as many interest groups are active.
Most of the leaders were positive and forthcoming to share their cultural and social riches, problems as well as their achievements so far especially after the restoration of democracy. They hold a strong opinion for a separate state of their own and are shrewd about social inclusion and equity. Tamang tribe leader related theirgrievances. The Tamangs feel that they have been deprived of taking part in any decision making processes and positions. They have ever since possessed very little land so they are required to perform many different laborious jobs. They occupy about 6% of the total population and are inclined to a separate state as well.
Another influential and committed leader among them, Sh. Deepak Subba, related how he is striving hard to saving the Limbu region, language, culture, art and tradition. This tribe occupies more than 3.5% of the total population. They have their own religion called Mundum which means living or rotating. Mrs Subba in the second meeting expressed that she liked the viewpoint that cultural protection fosters financial prosperity. She also shared that she had some visions that a spiritual Master will come and guide her in her work and expressed that her dream was fulfilled by meeting his representatives.
Further, interactions and mass meditation sessions were held for students, ethnic leaders, Businessmen, professionals and other people from various walks of life. All the groups were enthused to get a bigger picture of Nepal and participated in discussions that how our cultural heritage gives us supreme identity and that life depends upon Swasthya (physical, mental, emotional and moral health), Samaj (Samaj) Samskriti (Culture), Swavlamban and Swabhiman. The Art of Living works on all these dimensions.
After interactions future programs were finalized. One of the highpoint is the conference and the Art of Living Program at Dharan and Kathmandu titled "Leadership Training Program for Cultural Preservation" inSeptember 2012. With the inspiration and guidance from H.H Sri SriRavi Shankarji, this leadership training program (facilitated by senior Art of Living Faculty
Sh Sanjay Kumar
) aimed at building up the community approach towards cultural preservation. With vigorous participation from active local leaders of diverse ethnic groups (including Limbu, Tamang, Rai tribes) across Nepal it was a great success. Rashtriya Dharam Jagaran Abhiyan also supported this initiative of the Art of Living.
After the program it was collectively opined that if this program is carried further and reaches out in diff parts of Nepal, it will go in a long way to contribute to nation building and promoting harmony. Many leaders were interested to come to Bangalore ashram to take part in further programs of AOL and for interactions and to prevent the escalation of the ethnic conflict and to constructively address the ethnic imbalances that fuel it, as any conflict in Nepal can have transnational consequences.
Source and Images :
Art of Living Secrets
Share Your View via Facebook
top trend
what next
IBTL Gallery