Senior Gujarat minister fights back against charges of corruption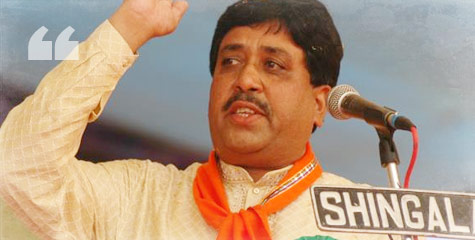 In a rather unprecedented move, Gujarat cabinet minister Dileep Sanghani has fought back against what he describes the "myths" propagated my "media mafias" and the Gujarat Congress. In the past few weeks, several allegations have been made by an RTI activist, Nathalal Sukhadia, of Sanghani's involvement in around 12 scams amounting to Rs. 500 crore. These allegations have been covered in English language as well as vernacular newspapers in Gujarat.

Sanghani, an MLA from Amreli, is a key minister in Narendra Modi's cabinet holding several portfolios such as agriculture, cooperation, animal husbandry, fisheries, cow breeding, prison, law and justice and legislative and parliamentary affairs.
Sanghani has responded to these allegations by responding to each of them separately through booklets distributed in and around his constituency and through social and television media. The booklet has also been uploaded on his Facebook page
here
.
Sanghani has challenged the Gujarat Congress that he is ready to elaborately debate and discuss each of these allegations with a committee that can consist of Gujarat Congress' President Arjun Modhwadia, Leader of Opposition in Gujarat Shaktisinh Gohil, a retired judge of the Gujarat High Court and representatives of the media.
Asking the Gujarat Congress to investigate the same, Sanghani told that "if Shri Gohil and Shri Modhwadia cannot prove a single allegation of corruption, then they should resign from public life".
This response from Sanghani effectively kickstarts his election campaign in what promises to be an interesting assembly election later this year. Not only Gujarat Congress, but even ex-BJP politicians such as Gordhan Zadaphia and Keshubhai Patel (now rivals) have made their intention of focusing on corruption and governance of the Modi government clear.
Sanghani's response comes as a welcome change from the usual cliché or hostile responses heard from politicians accused of corruption. How Gujarat Congress and Sukhadia respond to Sanghani's open challenge remains to be seen.
The document containing list of allegations and his response can be accessed
here
.
Share Your View via Facebook
top trend
what next
IBTL Gallery