How much money did YSR leave? CBI is busy counting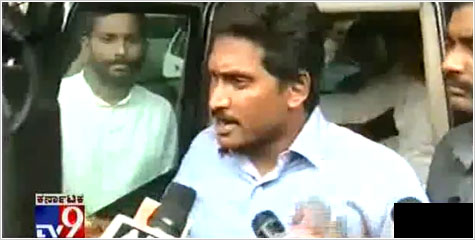 The 75-room mansion of Former Andhra CM YSR's son, Jagan Reddy is baffling the CBI. CBI officials could not complete the valuation of the bunglaw despite spending a full day with the expert valuers from Greater Hyderabad Municipal Corporation. It might take another day to complete the valuation.

Jagan's assets are under probe as per Andhra High Court's order, as there were allegations that Jagan amassed huge wealth when YSR was the CM, through SEZ allotments and irrigation projects. As per the pitition, the wealth is around 43000 Crore.

CBI is also recording the statements of the bankers dealing Jagan's acccounts and his companies. Income Tax officials from Bangalore have also filed an application in the CBI court seeking the information gathered on the assets. They're also probing Jagan's assets based in Karnataka. The court will hear the petition on Monday, October 24.
Share Your View via Facebook
top trend
what next
IBTL Gallery