Baba Ramdev inspired Food Park to be a reality soon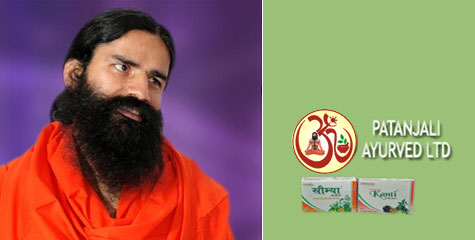 The ambitious Rs 113-crore mega food park near Ranchi will soon be a reality with the state cabinet having cleared its sub-lease rights. The Ranchi Industrial Area Development Authority would have a 5% sweet equity in the project.

Baba Ramdev's Patanjali Ayurveda Limited holds a major 40 per cent stake in the project, while GenX Venture Capital will enjoy 15 per cent equity followed by 10 per cent by the Lunar General Trading. 32 units will come up in the 56-acre food park near Getalsud dam, at the outskirts of Ranchi. The prospective units will be given land at the park for 30 years.
- - - - - - - - - - - - - - - - - - - - - - - - - - - - - - - - - - - - - - - - - - - - - - - - - - - - - - - -
हिंदी में पढ़ें : जल्दी ही बन कर तैयार होगा बाबा रामदेव का बहु-प्रतीक्षित फ़ूड पार्क
- - - - - - - - - - - - - - - - - - - - - - - - - - - - - - - - - - - - - - - - - - - - - - - - - - - - - - - -
Local entrepreneurs will too have a share in the state's first mega food park. Baba Ramdev had promised to come up with a factory of his Arogya biscuit as well as a slimming gourd juice processing unit. Rakesh Sahay, who is the Project manager of this project JMFPL, Jharkhand Mega Food Park Limited, expressed his happiness over the development.

He told that work will begin in full swing soon as they have already invested Rs 12 crore in the project and received Rs 5 crore subsidy from the Union ministry of food processing industries.

According to Baba Ramdev, the primary objective of setting up the park is to provide a source of income and revenue generation for farmers by creating a demand for conventional and non-conventional produce. The plant will produce Arogya atta, juices and other processed items such as cosmetics and will have separate units to produce juice, pulp, candies, herbal products and pickles. It will go on a long way in providing chemical free food products to people of India.

IBTL
Share Your View via Facebook
top trend
what next
IBTL Gallery