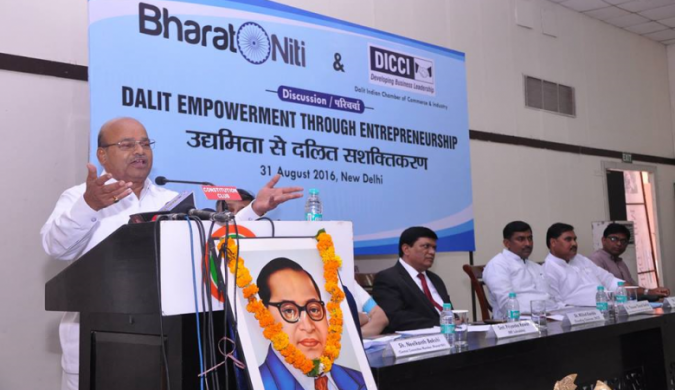 The September month holds significance for Students Union elections in India. It is because most Indian universities have to undergo their election process for students bodies within the specified period which is the month of September. The reason for this is the Lyngdoh Committee recommendations according to which the, "entire process of elections, commencing from the date of filing of nomination papers to the date of declaration of results, including the campaign period, should not exceed 10 days". It further specified that 'elections should be held between 6 to 8 weeks from the date of commencement of the academic session', which begins in July for most Indian universities.
As is the case, Jawaharlal Nehru University Students Union (JNUSU) elections draw an expected interest and scrutiny at large. The fight no doubt is between major contenders which include Akhil Bhartiya Vidyarthi Parishad (ABVP), All India Students Association (AISA) and Students Federation of India (SFI). Congress students wing National Students Union of India (NSUI) remains a 'non-existent force' in JNU for long while the other left leaning radical groups enjoy 'political holiday' remaining largely 'non functional' among students during academic season.
There was a time when the 'political atmosphere' of the JNU was dominated by the communists. Remember, since its inception during the 1970s, JNU has been a left-leaning campus. However there are signs of things heading towards a change. Interestingly, the emergence of radical left wing AISA in JNU brought a paradigm shift in campus politics and its direction. In past many years the incidents like celebration of the attack on CRPF camp, which killed 72 Indian soldiers, mourning the deaths of Afzal Guru and Yakub Memon, supporting demands of secessionist tendencies in North-East India etc are some examples how left politics is 'dreadful of ideas'.
Moreover, other left groups have been engaged in organization of 'Mahisasur Diwas' on fault lines of history and celebration of 'beef festival' just to flare up the campus politics towards confrontation and conflict. Basically, these anti-nationalist agenda has been a political strategy of left students groups to confuse the JNU student community and go beyond their mandate. In addition, the February 9 incident of raising 'Anti-India slogans' will remain a 'black dot' on the character of left politics in JNU and it still surrounds the mind of student community of their 'collective complicity' against Indian state
Also, the consistent 'politics of protests' has brought the JNU administration at heels once causing the JNU Vice Chancellor to run away from an academic council meet. Basically, all these attribute to their 'poor sense of wisdom and intellect' which is based on their pre-conceived notions and ideas. The radical left in JNU has 'lost the intellectual vigor and honesty' to raise real issues concerning the larger student community.
On the other hand, nationalist students movements led by ABVP has made serious breakthrough in JNUSU politics. This reflects in an electoral success of winning one post in central panel and with more than a dozen councilors in last year JNUSU elections by ABVP. Moreover, the successful protests of these groups on issues like scrapping of Civil Service Aptitude Test (CSAT) in UPSC exams, revision of research scholarships, allowing maternity benefits to girl research scholars etc have benefitted the student community at large.
The other nationalist student groups like My Home India and World Organization of Students Youth (WOSY) have been able to make 'positive impression' by their work and activities amongst North-East and international students in JNU. Even Swadeshi Movement has found space in campus by holding academic discussions on labour reforms, economic globalization and GST issues. All this has contributed to consolidation of 'nationalist force and strength' within JNU community. In addition, the celebrations of 'Durga Pooja' and marking of 'International Yoga day' remain hugely attended events in the campus with positive signs of change in campus culture.
On contrary, nothing is going in favor for the left in JNU. The recent incident of rape and subsequent filing of FIR against an AISA leader raises serious questions about leftist commitments on 'gender justice and freedom'. All this has brought bad name to the institution and its politics. In a latest move, JNU administration has barred 16 of 21 JNU students to vote in JNUSU elections who were found guilty by the university-appointed enquiry committee in connection with the February 9 incident. Most of them belong to the left group including former JNUSU general Secretary.
All this has contributed to the decline of left politics in campus and their probable defeat in upcoming JNUSU 2016 elections. This has also been substantiated by the realities of 'competitive age' and 'employment concerns' which has made the radical forces and their 'disruptive agenda' almost irrelevant amongst students. The left groups in JNU have no answers on the question of better hostel facilities, campus Wi-Fi, metro feeder services, better library facilities etc. Even their politics places less concern for development agenda of student community.
Elections to the JNUSU body have traditionally been a contest between the mainstream-Left and the far-Left parties. However, in the given context, for the first time that entire left movement stands at back-foot in electoral battle in JNU. Even the alliance between AISA and SFI reflects nothing but an 'electoral opportunism' due to loss of students faith in both of them.
In such a time of distress, the new call for 'greater left unity' in JNU is nothing but a proof of 'sheer opportunism' by left groups in campus. It would have been much better if collective unity has been for students' rights and interests.
In the current scenario, the mood in campus seems to be looking at a 'paradigm shift' in terms of leadership and ideas in the coming JNUSU elections. The students seem more likely to choose 'development over distortions' led by nationalist forces under the banner of ABVP.
Share Your View via Facebook
top trend
what next
IBTL Gallery