Ashutosh Maharaj Case, Single Bench's Dealing of Case did not follow laid procedure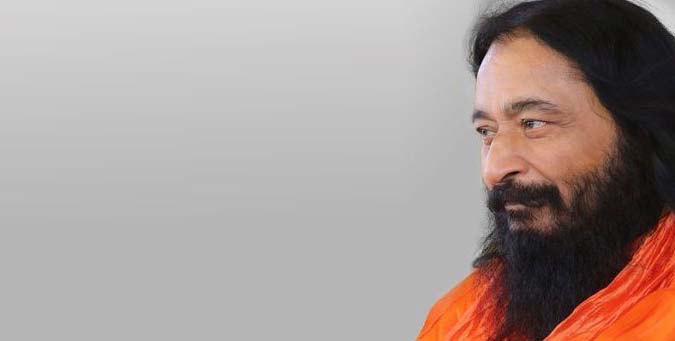 Ashutosh Maharaj's case saw intense arguments on Monday with Court coming heavily on the alleged son reminding him that his alleged relationship is disputed in the case. It is important to note that the Single Bench has observed in its judgment that the alleged son Dalip Jha had submitted forged papers in the court in order to establish his relationship with Ashutosh Maharaj. His acts was termed by the court as 'Crude Piece of Forgery'.
Senior Supreme Court lawyer Rakesh Dwivedi who appeared for the Sansthan argued and put forth the law, challenging the judgment of the single bench, which had ordered for cremation of Ashutosh Maharaj. He relied on the law maintainability and argued that once both petitioner; the alleged son and driver had lost their maintainability in the matter it was inappropriate for the bench to have dealt it like a Public Interest Litigation without adopting the laid procedure for courts for taking Suo Moto Cognizance of any case. He said, that it is a separate PIL filed in the case of Ashutosh Maharaj and the Chief Justice of the High Court has already observed that this matter is not an issue of Public Interest and no further PIL will be entertained in this case. Since it a purely private matter then the Single Bench should not have dealt with it like a PIL after this order of Chief Justice had come. It is a complete violation of the roaster.
He also argued that if it is the faith of the followers that their Guru is in Samadhi (Transcendental State of Consciousness) and they want to preserve his body, without violating any law and order, then there is no constitutional or statutory compulsion arising to force them to cremate their Guru since there is no law which can order cremation or any procedure of cremation.
Rakesh Dwivedi questioned the three judgments used by the single bench in its order, which included Parmanand Katara case and one each from Allahabad and Madras High Court. He said that 'the three judgments used by the learned Single Bench are not decisive of the case of Ashutosh Maharaj." He also said that orders couldn't be given to State for cremation on the basis of Article 21. He said that the single bench had overlooked laid procedures and may other relevant facts and questions of law while arriving at the judgment and giving orders of cremation.
Dwivedi argued that arguments in the courts of the law are not advanced on the basis of speculations, assumptions, possibilities and likelihoods but on facts and legal grounds but the case of Ashutosh Maharaj is being dealt in complete absence of pleadings and only on assumptions and speculations which is denying Ashutosh Maharaj's disciples their constitutional rights to freedom of religion.
Ashutosh Maharaj was claimed to be in Samadhi, by his disciples, since January 2014. There were cases filed by the alleged son and the driver for cremation of his body citing him clinically dead. Single Bench of Punjab & Haryana High Court ordered for his cremation in December 2014, the judgment is being challenged by the DJJS, the State of Punjab, disciples and alleged son. The driver is not a party to the case anymore.
The hearing will be continued on Tuesday.
Share Your View via Facebook
top trend
what next
IBTL Gallery