Johnson will have to remove Cancer-causing chemicals from its baby shampoo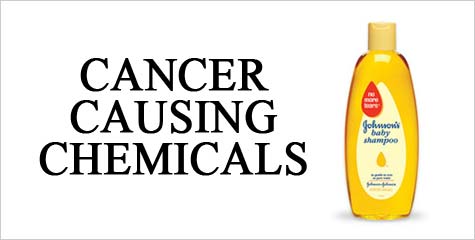 The popular brand among urban centres, Johnson Baby Shampoo, is made of carcinogenic chemicals. The traces of the same sent for testing had been found to have at least two potentially cancer causing chemicals, 1,4-dioxane and quaternium-15 that releases formaldehyde.

In US, since 2009, The Campaign for Safe Cosmetics has met with Johnson & Johnson representatives three times about making its baby products safer by removing two chemicals. Dioxane, which is considered a likely carcinogen, is found in Johnson & Johnson's Baby Shampoo and Moisture Care Baby Wash.

As per a news report by the agency, AP, the campaign has sent Johnson & Johnson a letter signed by 25 environmental and medical groups, including the Breast Cancer Fund, Environmental Working Group, Friends of the Earth, American Nurses Association, Physicians for Social Responsibility and Green America demanding the removal of chemicals or face a boycott.

Johnson & Johnson said that it's working on reformulating its baby products and gradually phasing the chemicals but practically the company should not need time to create new formula, because it's already selling a carcinogen-free version of its baby shampoo in various other countries. Even in US, they sell a carcinogenic-free product but that is priced twice the normal product.

Tracey J. Woodruff, director of the Program on Reproductive Health and the Environment at University of California-San Francisco, says that infants using the shampoo are being exposed to these chemicals at a very vulnerable period of development.

As the Johnson's Baby website shows, J&J's Baby Shampoo also contains Quaternium-15, which releases formaldehyde — officially identified by the U.S. government as a carcinogen, that flies in the face of the "No More Tears" tagline.
Share Your View via Facebook
top trend
what next
IBTL Gallery