The Lion roars in Dragon's home, Modi tells China, Pakistan using you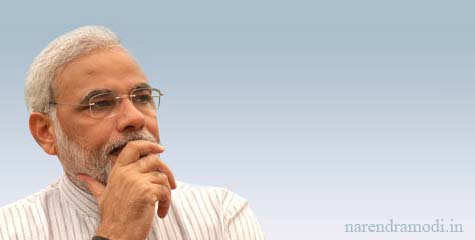 Being true to his reputation of the Lion of Indian politics, Gujarat Chief Minister Narendra Modi has now done what Indian politicians would barely dare doing - putting National interests above his political interests by roaring right into the mouth of the dragon! BJP's poster boy of decisive politics, development and hard nationalism, Modi has pursued BJP's nationalistic stance at China without making any compromise on national interests even when he's there on Chinese invitation to attract investment for his state and annoying China could prove detrimental to his interests.

At Beijing, Modi raised different controversial issues which concern India but Indian leadership barely conveys to China strongly. He spoke about the presence of Chinese troops in Pakistan Occupied Kashmir during his talks with Communist Party leaders. During his meating with vice-chairman of the China People's Consultative Conference and a politburo member of the Communist Party of China, Modi told them, "Whatever your intentions, Pakistan is making use of you. There is a lot of concern over your troop presence in PoK in India, and particularly in Gujarat as it was a border state."

Modi also criticised the Chinese transformer maker, TBEA, for displaying a wrong map of India at a function in New Delhi. Modi is known to have conveyed his disapproval of the behaviour of Chinese Ambassador, who yelled at an Indian journalist. "Gujarat government is worried about the controversy because it has signed a Rs 2500-crore contract with the Chinese company.", Modi said.

Modi also raised the issue of the long detention of 22 Gujaratis, mostly diamond merchants, who have been languishing in jails in China without trail for close to two years. After the meeting, Modi expressed his expectation of seeing China to become the third country after Japan and Canada to establish a special relationship with Gujarat. In addition to attracting investments, Modi is also working on collaboration with China for establishing a sports university in Gujarat, as well as a Gautam Buddha circuit for tourism.

The Gujarat chief minister was heard with eagerness even when technically, he was just a state's Chief Minister and officially did not have a say in New Delhi's politics. Beijing's attitude is being seen as China's actively taking cognizance of Modi's enormous clout and a strong possibility of his leading China's most crucial neighbour in future.
Share Your View via Facebook
top trend
what next
IBTL Gallery