IAF short of helicopters, would rent from Private sector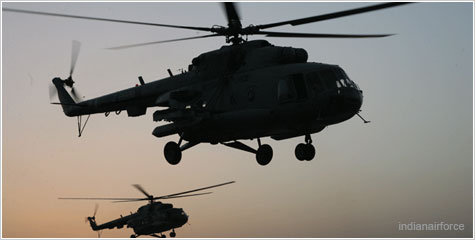 Acute shortages and low serviceability have forced Indian Air Force to seek to hire helicopters from private and public sectors to meet operational needs in border areas. Companies have been invited to participate in an open tender for airlifting stores and personnel for the Indian Army at 60 locations in the northern and at 24 locations in the Eastern sector.
IAF wants to hire helicopters to fly to posts along the LoC and LAC (China). The Air Force is already short on resources due to the lack of new choppers and has also been deputed to allocate choppers for use in Naxal areas. The low serviceability of the Mi 8/Mi 17 fleet has also compounded the problem.
Share Your View via Facebook
top trend
what next
IBTL Gallery