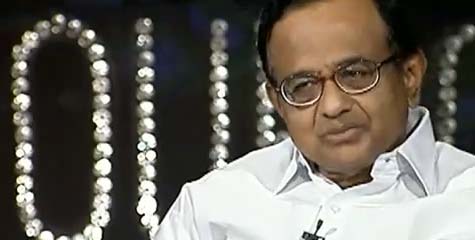 Constantly under fire from the opposition for his alleged wrong-doing in the 2G spectrum case which cost the nation 1.76 trillion rupees, Home Minister P Chidambaram is now under another charge. Opposition BJP has charged him of helping seal the Vodafone Hutchison deal in May 2007 which led to a tax evasion of over 14000 Crore.

Dr Kirit Somaiya, BJP's national secretary and chairman of the "Scam Expose Committee" made this expose saying that Finance Minister Pranab Mukherjee has called this deal a fraud and it was authorized by Chidambaram by his notes of May 4th, 2007.

Dr Somaiya further said that Chidambaram himself encouraged Vodafone to violate FDI guidelines in Telecom sector and recently the position was reversed with the finance ministry filing an affidavit in the Supreme Court acknowledging that Vodafone had manipulated laws and violated norms concerning TRAI and guidelines to acquire stake in HEL in India.
Share Your View via Facebook
top trend
what next
IBTL Gallery