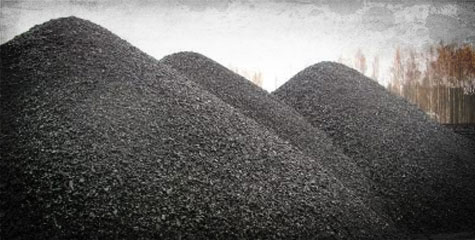 Welcome to !ncredible !ndia. If you were itching that we're already 3 months into 2012 and no fresh scam has come out, the wait is over! "How much", is that's what you're tempted to ask, well, it's Rs. 10670000000000. And, once again, it's the CAG, that has put it on table.

' अब कोयला 'घोटाला ' - १०६७०००००००००० रु. - और क्या क्या हो सकता है - सोचिये ज़रा

"Koyale ki dalaali mein muh kaala" is a famous Hindi idiom, but the Congress led UPA government has rubbed some more shoe polish on its face after the CAG exposed a coal 'scam' in its draft report titled 'Performance Audit Of Coal Block Allocations'. The report says that the government has extended "undue benefits", totalling a mind-boggling Rs 10.67 lakh crore, to commercial entities by giving them 155 coal acreages without auction between 2004 and 2009. The beneficiaries include some 100 private companies, as well as some public sector units, in industries such as power, steel and cement. The estimated loss figure of Rs 10.67 lakh crore is six times that of Rs 1.76 lakh crore for the 2G scam. The CAG says that it is a conservative estimate, since it takes into account prices for the lowest grade of coal, not the median grade. CAG says even by the price levels prevailing at the time of allocations, the estimate of loss would be over Rs 6.31 lakh crore. This amount is over 12% of India's Annual GDP.

The Times of India reports that in its 110-page draft report, CAG takes into account the coal ministry's views and the report is as good as a final report. The report is expected to be tabled in Parliament after the Union Budget is passed. The amount of coal involved is a total of 33,169 million tonnes (MT) which would be enough to fuel over 150,000 mw of generation capacity-a little less than the country's current level-for 50 years.

The report has listed both private entities and public utilities as beneficiaries of the alleged largesse. It says private firms cornered more than Rs 4.79 lakh crore of the giveaway, while around Rs 5.88 lakh crore went to government utilities. It is noteworthy that most PSUs employ private miners to extract the coal.

The Tata Group entities, Jindal Steel & Power Ltd, Electro Steel Castings Ltd, the Anil Agarwal Group firms, Bhushan Power & Steel Ltd, Jayaswal Neco, Abhijeet Group, and Aditya Birla Group companies are among the major private sector beneficiaries along with Essar Group's power ventures, Adani Group, Arcelor Mittal India, Lanco Group. No comments have been reported from the beneficiaries.

The Times of India has quoted the response from Jindal Steel and Power Ltd promoter Naveen Jindal, saying: ".. CAG may have its view but whether it is JSPL or any other private company, they are all Indian entities and are creating wealth for the country."

The coal ministry's justification, quoted in the report, as reported by ToI, is: "... out of 137 blocks, 62 coal blocks were allotted to power sector where tariff is regulated on the basis of input costs and the transfer price of coal is assessed on actual cost basis." CAG counters it by saying, ".. coal being a natural resource ought to have been allocated to private players on competitive bidding as it brings in more transparency and objectivity in the system. In fact, audit observations have also been corroborated by the recent SC (Supreme Court) judgment on 2G spectrum which, inter alia, held that the State is deemed to have a proprietary interest in natural resources and must act as a guardian and trustee in relation to the same."

Political reactions and public reactions on the issue are awaited.

IBTL Opinion: Another day, another scam, and once again, not an allegation from the opposition, but by a constitutional authority which audits government accounts! The figure of 10.67 Lakh Crore is intimidating, to say the least, that too when it corresponds to lowest grade coal, not average or median grade! How certain private players have been benefitted is for all to see. Also, it's important to note that PM Manmohan Singh himself has held the Coal Ministry and Minister of State in the Ministry also belonged to the Congress party, so this time, there are no allies to put the blame on. This might well prove to be the last nail in the UPA government's coffin.
Share Your View via Facebook
top trend
what next
IBTL Gallery