Congress' revenge? Baba's trust loses charitable status, asked to pay 58 Crores of tax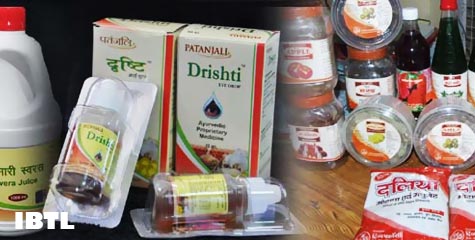 This could be a big blow to the man who has established the light of Yog and Ayurved in India and abroad. Baba Ramdev's trusts have been reclassified from charitable to commercial and after a special audit made by the Income Tax department, have been asked to pay Rs. 58 Crore of Income Tax on the income of Rs. 120 Crore from the sale of Ayurvedic medicines during the year 2009-10.

हिंदी में पढ़ें : बाबा रामदेव के ट्रस्ट का धर्मार्थ दर्जा समाप्त, १२० करोड़ की आमदनी पर ५८ करोड़ टैक्स भरने का आदेश

It is not clear however, if this step has been driven by the Congress' fury against Baba Ramdev or the pharma MNCs who were getting scared of Baba's growing Ayurved empire, have poured in some money to get Baba annihilated. All 3, Patanjali Yog Peeth, Divya Yog Mandir Trust and Bharat Swabhiman Trust have been now categorized as commercial organisations.

Baba Ramdev's spokesman Mr. Tijarawala has said that the trusts will appeal to the IT commissioner against this decision.

The sources have also revealed that the ED enquiry initiated against Baba Ramdev is also likely to get a boost from this development. The IT office is set to deduct TDS on this year's income of Baba's trusts. Even the case of FEMA violation involving Rs. 7 Crores in being probed. Here, it's noteworthy that the total assets of the above mentioned trusts in Rs. 425 Crores only, and the tax of 58 Crore has been imposed against the income of just one year.

Baba's supporters are aghast at this. They've unequivocally termed this as another abysmally base act of Congress regime aimed to trouble Baba before his 3 June's massive rally.

Share Your View via Facebook
top trend
what next
IBTL Gallery