A Mass Murderer from the eyes of Left Liberal Fascists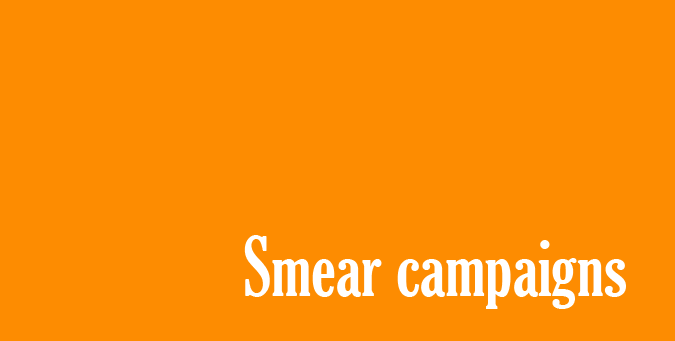 1. Kasab and Ishrat were two angelic souls. They were not terrorists but Lashkar Enthusiasts, which is pure and infallible.
2. Congress Leader & Himachal's CM Virbhadra Singh's daughter Abhilasha Kumari, is the Sitting Judge in Ishrat Jahan encounter case. Of course this is a mere coincidence & Congress is untouched and languid towards this case.
3. CBI is guileless and Hon' Supreme Court was off its head while calling CBI a "caged parrot". Hence, the investigation done by CBI is authentic and valid. Also, Modi's personal PR agency is recruited to criticize and say CBI a congress stooge. One of the supreme investigationg agency, the Intelligence Bureau is a fraud. Also a big forgery is played by David Headley, Jamat-u-Dawa, Former Home Minister and his secretary. There is a big conspiracy going on to malign CBI and establish a non-existent link between Congress and CBI.
4. Hundreds of kilometers away from her home, Ishrat Jahan was teaching Gandhigiri to the three deadly terrorists (two of them were Pakistani) at 2 a.m.
5. Congress Minister Navin Jindal do not hold 15% stake in NDTV. Chairman of Hindutan Times media group is not a Congress MP from Rajya Sabha. The Radia Tapes with Barkha Dutt, Vir Sanghvi etc which showed links between journalists and congress were fiction stories which are not otherwise true. All this must have been a malicious campaign of Modi's PR agency to defame Congress.
6. Media always talks about 1984 Sikh Genocide and vilify the escape of culprits from the judicial scrutiny. Media is equally vocal in highlighting Nellie Assam massacre (In which 3000 Muslims were butchered in less than a few hours). Media regularly throw light on the riots of 1969, 1992 and 2012 that took place under Congress rule. Newspapers are always overflowing withe criticism as how the culprits escaped punishment and whose government was in power. But sadly they miss to mention Gujarat 2002 riots just because only 250 people have been convicted so far including a state Cabinet Minister? Also media cover up the detailed investigations done in Gujarat 2002 riots that also include the establishment "Special Investigation Teams".
7. It took 24 hours for Narendra Modi to control the riots where as in other states a luxurious time of 15-20 days is permissible. Media do not want to ashame 50000 people who were preventively arrested during the riots and Modi's this cruel action saved lives of thousands of the Muslims and hindered the way of ten other Naroda Patiya like massacre to reoccur.
8. Media beset and give extensive coverage to fake encounters happening in Uttar Pradesh, Andhra Pradesh, Bihar Maharashtra, Haryana.
9. Narendra Modi is so communal that he provides electricity to Muslims just 24 hours a day instead of 240 hours a day.
10. Modi did not allow the progress of Muslims in Gujarat. This can be proven by the fast that Muslims in Gujarat are the richest as compared to other states. Also, Gujarat offers highest per capita income for Muslims. But, if Modi would'nt have been a bigot then they would have been richer then the Prince of Abu Dhabi.
11. Modi progressively improved the state transport system that won National and International awards just to put some Muslim taxi drivers out of the business. This is clearly another brutal communal act of Narendra Modi.
12. In last few years large number of Muslim people joined BJP in Gujarat. If we give a look at the previous election records, then it is clearly evident that BJP won the elections in the areas with more than 90% of Muslim population. We guess, there is different breed of Communal Muslims in Gujarat.
13. It is estimated that 25-35% Muslims voted for Modi in last state elections. Definitely Modi had set up spy cameras in the polling booths and was personally monitoring each and every vote. No wonder they voted him out of fear and with a positive hope.
14. Modi is so clever that he did not claim any figure but asked his PR team was at work to disclose 15000 instead of 5000 as the number of people saved at U'khand. Later, he got himself called RAMbo which is a communal name as first three alphabets are from Hindu God's name. so, this way he saved his communal vote-bank too.
15. Modi is not a globally accepted leader even if he has proficient relationships with Japan. It is a well know fact that he met the United States Congress but was denied US visa 10 years back. Yes, the same Unites States which we criticize for gross human rights violation in Guantanamo Bay, Iraq, Afghanistan and for death of innocent civilians in these regions. But we should definitely support its policy when it comes to denying Visa to Modi.
16. No matter that Narendra Modi has worked tremendously on social indicators, he still lacks secular credentials. So, vote for pseudo-secular Congress and its allies like Mamta, Mayawati, Karunanidhi which are the epitome of Corruption and they have the capability of selling anything including our Nation.
17. You can claim to hate all the parties and will play a pivotal role in getting the Congress regime back accidently if not intentionally by not giving your precious vote.
18. Lastly, criticize everyone, ignore the facts, wear a blindfold and say things like Congress and BJP are same. Modi is a murderer and become the Cool Dude by taking a 'different stand' and do not care for hypocrisy. Just follow your pre conceived notions and screw your own Nation.
To these Left Liberal Fascists & Communal Intolerant Right Wing Fanatic Bigots, the only thing I want to say is:
Modi might not be perfect but looking at the present situation of our country, he is the best Man to lead. Remember everyone has some shortcomings, but as an overall package he is the dependable leader of the Nation. Researh & Analysis Wing (RAW) founder B. Raman who was a staunch Modi hater for his life, said this about Modi just before he tragically died: "My message to those who read me: Back NaMo for PM. He may not come up to expectations, but he will be refreshingly different" And I agree to what Raman said, NaMo has all the potential to bring development revolution in the country.
www.youtube.com/watch?v=1PIeDEY0AYM
Share Your View via Facebook
top trend
what next
IBTL Gallery