C.P. Joshi, Rajasthan's most miraculous-democratic leader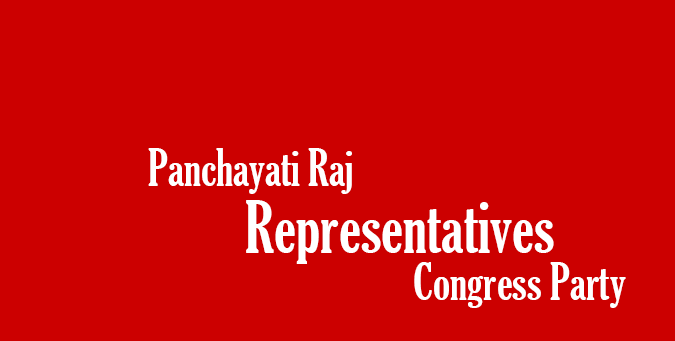 The professor of Psychology may have an impressive academic record (B.A in law, Masters in Physics & Pychology with a Ph.D in the latter), but do good teachers make good students? Usually, yes. But teaching Psychology to a group of students is different ball game as compared to sensing the Psychology of an 'Aam-Aadmi'. And that's where CP Joshi fails.
CP as he is fondly called, got elected for the "first time" to Lok Sabha in 2009 & was instantly made a Union Minister for not one, but two ministries- Minister of Rural Development & Minister of Panchayati Raj (A rarity for a first time MP). During the cabinet shuffle in 2011, he was made the Minister of Road Transport and Highways (2011-2013) & was given additional charge of Railways even though it was for just 36 days, after Pawan Kumar Bansal resigned. Such important ministries for a first time MP! But what makes this man so important? Did he really earn it? Let's have a look at his political resume:
In 2003, he was made the Pradesh Congress Committee (PCC) chief but he himself lost his MLA seat (Nathdwara) which he had represented four times, by 1 vote! He therefore earned his place in history of being the second politician in India to have achieved this remarkable feat. The first being A.R Krishnamurthy from the Santhemarahalli constituency of Karnataka in 2004.
During the last Congress government (1998-2003), he was made Minister for Panchayti Raj. In a program of Panchayati Raj Representatives of Congress Party, all 25,000 participants unanimously opposed C.P Joshi (the then minister). He had to sit down without speaking a word. Such was the opposition. And it all happened in the presence of Smt. Sonia Gandhi in Jaipur. Even then, he continued to be Panchayati Raj minister.
After that, in 2007, he was appointed as Congress Chief of Rajasthan (PCC President) & he remained at that for approximately 4 years! But he never called a single executive meeting of PCC. It shows his democratic approach & his commitment to strengthen the party organization's structure.
In 2008, during assembly elections, there was a strong wave of Congress in Rajasthan. C.P Joshi was again given a free hand to distribute party tickets. But due to his fascist approach, many veteran Congressmen like Shailendra Joshi,Parsadi Lal Meena & many others left the party. So despite a pro-Congress wave, Congress was unable to get an absolute majority in the 200 member Rajasthan assembly & got stuck at 96! Again thanks to the ticket distribution acumen of CP Joshi.
In the general elections of 2009, the ticket distribution was handled directly by the Congress High Command. As a result, CP couldn't show his genius & Congress managed a spectacular 20 out 25 seats! It was during these elections that he himself became MP for the first time (despite losing MLA election in the preceding year by 1 vote!).
Moving forward, in the municipal elections of 2009, CP Joshi was of the belief that congress cannot garner votes in urban areas. Avoiding a blot on his already red-marked resume, he chose to keep distance & left the ticket distribution to the CM (Ashok Gehlot) & the respective divisional leaders. Result: Congress did very well, and out of the 46 local bodies, it got 29 municipal chairpersons & mayors. BJP was reduced to 10.
In 2010 however, he did a U-turn of his previous stand & now was of the opinion that Congress would do good in Urban areas. So he took control over the ticket distribution. Result: Of the 126 Declared Chairpersons, Congress managed just 49. BJP stood first at 57.
Apart from showing his genius in Rajasthan, CP Joshi maintained his consistent track record even in other parts of the country where he was made the in charge. In 2012, he was made head of the ticket distribution screening committee for Gujarat & Punjab. In Gujarat, BJP was expected to loose some seats due to anti-incumbency, giving hopes to Congress. But Congress couldn't even retain its previous tally of 59 & slipped to 57. In Punjab, for the first time in the last 40 years, a sitting govt (SAD+BJP) had been re-elected. CP Joshi is currently in charge of Bihar affairs for the party & in charge of the screening committee for Chhattisgarh. In ALL the states, the condition of Congress is very well known.
Therefore, one thing is established beyond any doubt, time and again - Whenever CP Joshi is made in charge, condition of Congress is as pitiable as the Delhi-Jaipur NH-8. Despite being the Union minister of Highways Minister for 2.5 years, and despite hailing from Rajasthan, he has ensured that the main highway connecting the country's capital to his home-state's capital is the worst National Highway in the whole country. In fact, it's a crime to call it a National Highway. The only credit CP can take out of it is that, it must be the only Highway in India which charges a hefty toll for under-construction roads. With 5 toll plaza's in a 250 km stretch, one cannot drive 25 kms without spotting a "Work In Progress" or "Diversion" sign board.
During IPL-6, Rajasthan Royals was left with no option but to change their home ground to Gujarat. Rajasthan State Sports Council refused to renew it's MoU with RCA after the expiry on July 21, 2013 due to non-payment of dues. The matter went to court & RCA was asked to sign a MoU with government of Rajasthan & pay Rs. 20 Lakhs for each match via post-dated cheques. The RCA chief was non other than the same CP Joshi. The politics behind this mess, according to observers, was the tussle between RCA president & Union Minister, CP Joshi and sports council chief Shiv Charan Mali, who is known to be close to chief minister Ashok Gehlot. Petty politics at the cost of cricket fans & towards the interests of state cricket? If all this is true, then what conclusions should one make out of CP Joshi?
So why doesn't the Congress High Command take any action against this Non-Performing Asset (NPA)?
Every time he is made in charge of ticket distribution, there are widespread allegations of money exchanging hands. Is that the reason why he continues to be at the helm of affairs despite having a political balance sheet, which is full of red?
Whatever the reasons be, the bottom line is that now that he has been made in charge of the ticket distribution process (yet again), and given his track record, this is the second best thing that the BJP could have hoped for. The first being, that BJP top-brass decided ticket distribution for Congress candidates.
Author : Sumeet | Follow the writer on twitter/sumeetcj
- - - - - - - - - - - - - - - - - - - - - - - - - - - - - - - - - - - - - - - - - - - - - - - - - - - - - - - - -
Disclaimer: The author is a commentator on issues of national interest. These are his personal views and do not necessarily reflect IBTL's opinion.
- - - - - - - - - - - - - - - - - - - - - - - - - - - - - - - - - - - - - - - - - - - - - - - - - - - - - - - - -
Share Your View via Facebook
top trend
what next
IBTL Gallery