Big Victory for Yeddyurappa, High Court quashes Lokayukta Report, raps Governor too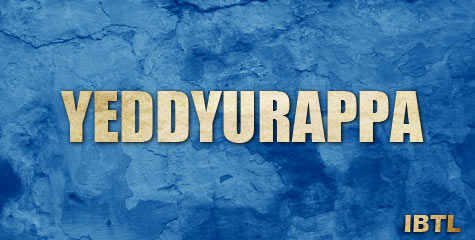 Diwali brought darkness to his life. He spent his Diwali in jail for a crime, he perhaps didn't commit. But, Holi has brought colours back to the life of Dr. B S Yeddyurappa, former Karnataka CM and the tallest BJP leader in Southern India.
The Karnataka HC has quashed the references made against him in the report submitted by then Lokayukta Justice Santosh N Hegde on illegal mining. On the Lokayukta report, the bench maintained: "Lokayukta being a quasi-judicial authority, his decisions should be reasoned. When important rights of parties of far-reaching consequence are adjudicated in a summary fashion, without giving a personal hearing, where proposals are required to be examined, it would be directly destructive of judicial fair play and natural justice."
Undoubtedly, it is a big blow to the detractors of Dr. Yeddyurappa who conspired against him and tried their level best to destabilize the first BJP government in a South Indian state. Governor H R Bhardwaj, who's a Congress loyalist and made every attempt to dislodge the government also has been virtually rapped as his sanctions too are quashed by the High Court. Making strong observations against the governor, the court said in its 56-page verdict: "The petitioner (Yeddyurappa) was condemned unheard, and there was flagrant violation of the principles of natural justice/fairness in administrative action and statutory provisions."
Armed with this court order quashing the case that ousted him, Dr. B S Yeddyurappa has demanded an immediate reinstatement. Yeddyurappa, who went into a huddle with his followers, told them that since he has "come clean", it is up to the BJP leadership to honour its promise to reinstate him as CM. During his recent visit to Bangalore, BJP president Nitin Gadkari had asked Dr. Yeddyurappa to come clean in the illegal mining case before hoping to become CM again. Within hours of the division bench delivering the verdict, Yeddyurappa is known to have faxed copies of it to Gadkari, Arun Jaitley, Sushma Swaraj and M Venkaiah Naidu. The party leadership, while asking Yeddyurappa to step down, had said the BJP at the national level was unable to counter the UPA government and Delhi CM Sheila Dikshit on the issue of corruption. It had assured Yeddyurappa he would be reinstated if he came clean.
Share Your View via Facebook
top trend
what next
IBTL Gallery