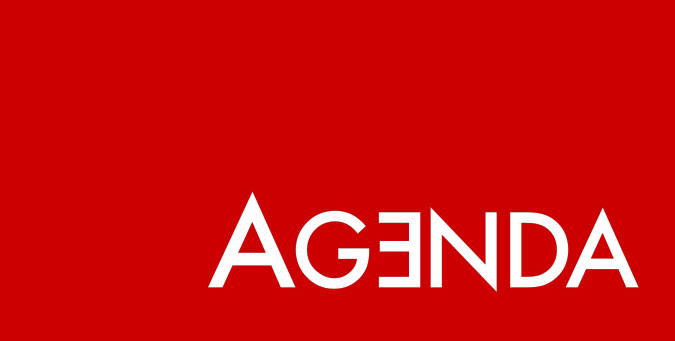 Most of the large NGO's of India are foreign funded. This funding is mostly anti-India in nature yet the Indian government has repeatedly turned a blind eye to it. These NGO's are fronts for foreign governments, religious fanatics and their covert agencies. However, many are blatant and open about their nefarious agenda.
The Kudankulam protests were a clear example of the clout and funding that Indian NGO's can get from foreign forces to de-stabilize national interest and security.
Another organization, Citizens for Justice and Peace (CJP), run by Teesta Setalvad, has played an important role in keeping the fire of communal polarization burning in India. It has been suspected for some time that some of their activities are illegally funded by and linked with foreign organisations. Teesta Setalvad has been kicked out and disowned by several of the Muslims she went out to "help". Residents of Gulbarg, a Muslim dominated housing society, have filed an FIR against her for cheating and fraud! She has been deserted by her staunchest supporters yet she continues undaunted!
Wikileaks reported that the US government, by its own admission, provides "material" comfort to people affected by religious extremism in India and that it regularly interacted with Teesta Setalvad's NGO, Citizens for Justice and Peace. This is a clear interference in India's internal matters and Teesta Setalvad should be asked to explain her financial, intellectual and material relationship with the US government.
On the other hand the US government, shockingly, refuses to acknowledge Narendra Modi's legitimacy despite his acquittal by Supreme Court monitored Special Investigation Team (SIT). In sharp contrast US has said nothing about the lack of criminal convictions in the 1984 anti-Sikh riots, the recent Muzaffarnagar riots or about the huge displacement of Muslims in Assam in 2012, under the very nose of Congress run / supported State and Central Governments! Why does the US government believe so strongly in Teesta Setalvad?
Kuwaiti Muslims have honoured Teesta for her pro-Muslim activism in India. (link) She has travelled across the world, openly speaking against Hindus and implying that Muslims are not safe in India – whereas it is actually Hindus who are not safe in countries such as Pakistan, Bangladesh, or even Saudi Arabia. She has never spoken against these countries whose own record in human rights violations and religious intolerance are shocking in their insensitivity, to say the least. Teesta has never bothered to show clearly the source of her funding from foreign countries nor has been transparent in her dealings with them, despite having a very graphic anti-Hindu agenda. Why does she travel around the world and cry about the internal state of affairs of India? What are her links with Qatar Foundation?
Teesta has received funding from the Ford Foundation and HIVOS, Netherland for her activities. It is notable that majority of the funding received by HIVOS, by their own admission, is from national governments, including US Government and other EU based agencies.
Her ex-aide Rais Khan Pathan has claimed several times that Teesta keeps company of criminals and Muslim fundamentalist elements and has also threatened him with dire consequences on several occasions (link). Who are these people and what is Teesta's interest in entertaining them? Rais Khan has also gone on record to state that Teesta had asked him to ignore Congress leaders involved in the 2002 Gujarat riots. Why?
It is also noteworthy that there is a recorded conversation purportedly between R.B. Sreekumar, controversial ex- DGP, Gujarat and Rais Khan Pathan, (Video link) wherein the former threatens Pathan to compromise with Teesta Setalvad or face Muslim Terrorists. Sreekumar has been openly accused by ISRO scientist Nambi Narayanan of being a CIA agent who helped scuttle India's space program. CBI in its 'closure report' has also blamed Sreekumar for scuttling the ISRO espionage probe. Teesta's active association with Sreekumar also saw the latter being exonerated by the Congress government in the false ISRO spy case as per his admission to Rais Khan in the taped conversation.
The US' dreams of Pax Americana and the Middle Eastern Islamic nations' vision of a pan-Islamic world have kept divisive forces alive in India. Teesta Setalvad's NGO Citizens for Justice and Peace is an easily available tool for them to exploit any unfortunate Hindu-Muslim flashpoint. She happily taints India internationally and isolates Indian Muslims from participating in the nation's growth. Her activities help forces of terror and religious animosity to stay alive in India.
Teesta Setalvad's international links, her protectors in the government and judiciary should be probed. (link) Given her suspicious activities the Indian people have a right to know to what extent Teesta is funded by foreign agencies and whether her agenda is not simply anti-Hindu, in a country whose majority is 80% Hindu?
— Anand Mathur (Views are personal) Follow the writer on twitter.com/anand153
Share Your View via Facebook
top trend
what next
IBTL Gallery