Battle not over, Modi takes Lokayukt fight to Supreme Court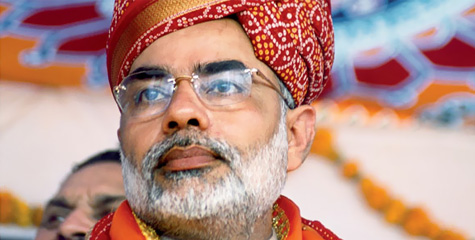 Far from giving up, Modi led Gujarat government has taken the legal battle over the appointment of Lokayukt to Supreme Court. The government maintains its stand that in issuing the warrant of appointment of the Lokayukta, the Governor did not follow the constitutional procedure of consultation with the Council of Ministers and hence, the appointment was unconstitutional. The appeal, filed by advocate E.C. Agrawala on the behalf of state government, seeks an interim stay of the operation of the two judgments of the high court.

The special leave petition traces the events that took place. It says that as part of the consultation process for Lokayukta appointment, Chief Minister Narendra Modi wrote a letter on March 2, 2010 to the Leader of the Opposition in the Assembly to participate in the meeting who objected to such process of consultation being initiated by the Chief Minister. While State government is the authority to initiate the process but the Governor on her own consulted the Leader of the Opposition who informed the government that the consultation process was over. Subsequently, on receipt of the recommendation of the name of Justice R.A. Mehta from the then Chief Justice of the Gujarat High Court on June 6, 2011, Modi wrote to him giving reasons why Justice Mehta was not acceptable. Despite these developments, the Governor issued the warrant dated August 25, 2011 appointing retired Justice R.A. Mehta as Lokayukta.

The State government proclaims, "the High Court ought to have appreciated that the entire proceedings leading to the appointment of Justice Mehta as Lokayukta suffered from the basic constitutional infirmity and procedural impropriety along with the exercise of malice in law which go to the root of the matter, whereby, the warrant of appointment under challenge is void ab initio as being ultra vires Section 3 of the GLA Act and Article 163 of the Constitution." The petition asserts that the personal discretion exercised by the Governor was unwarranted since there was no aid and advice of the Council of Ministers in that behalf.

Clearly, Supreme Court, when it begins hearing the case, would place a stay on High Court order until it arrives at a judgment and Gujarat will remain 'Lokayukt-free' for some more time.
Share Your View via Facebook
top trend
what next
IBTL Gallery