Why Delhi Police is so out of logic by it's act from a Common Man Point of View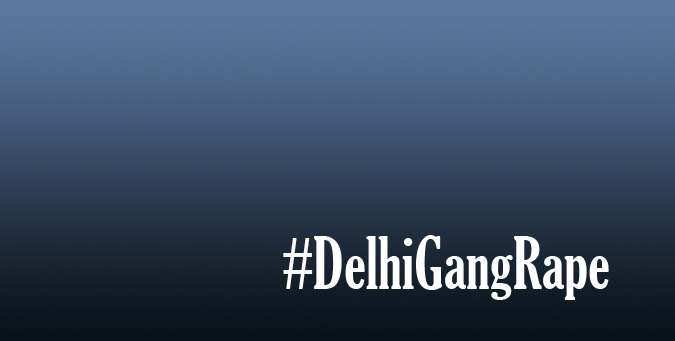 Delhi Police has a long history of exercising it's power on genuines right from Ramlila Maidan to Jantar-Mantar and now at Vijay Chowk.

Inspite of having an annual budget of above 3767.33 crore as compared to annual budget of 650 crore- Mumbai Police which comes out to be 17.25 % of DP, one really be surprised to see the helpness of DP before such unorganised small-scale un-social elements as compared to Mumbai Police who have to deal with a very organised type of underworld operating from overseas headquarter.
Actually this classic failure of DP to enforce law & order in Delhi, lies here - Focus of Delhi Police has completely shifted from protecting citizen, institutions and system from un-social elements, to protecting some people in certain institutions & system from public outrage. Now one can easily notice that in this whole process of shifting focus, system & public remain in mental map of DP someway (however in unfortunate roles), un-social elements are completely off the mental radar of Delhi Police. No need to say, un-social elements are enjoying & celebrating this status in a very active way.
The recent act of DP at Vijay Chowk may surprise many but in accordance to DP philosophy these days; is in line to the big picture of the way law & order being tried to enforce in Delhi by authorities.
If one wish to understand and link the whole episode right from that night at Saket to this morning at Vijay Chowk, can in wake of above written. Appointment of ex-Jailors of Tihar Jail to Delhi Police Commissioner reflects this same philosophy with Delhi Police being operated these days.
And yes, grabbing of accused can be no excuse from DP because the same type of un-social elements were full on with same spirit over the roads of Delhi, right on the second day ;as we have all seen in Aaj Tak Reporter case.
And the most unfortunate thing is that Delhi Police and it's masters seems not to be ready to revise & recorrect it's focus.
Follow the writer
twitter.com/AbhinavShankar1
Share Your View via Facebook
top trend
what next
IBTL Gallery