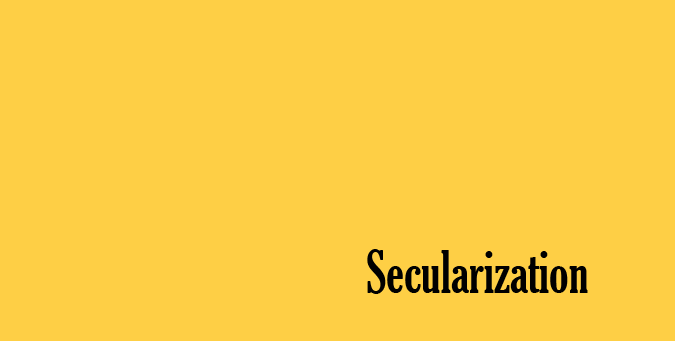 It has been almost 66 years; we celebrated freedom from the British. But how bad things still are, can be ascertained by the fact that, 95% of the Indian population still lives in Malaria endemic areas. The problem persists now in all seasons, for the mosquitoes have acclimatized themselves in extreme weather conditions. In the holy city of Haridwar, a billion strong swarm of mosquitoes started to wreck havoc on the local citizens. Large scale diseases such as Malaria, Dengue etc started to spread. The citizens were concerned about their health and deteriorating hygiene conditions in the city. A group of 5 self appointed people decided to meet CM Akhilesh Yadav as the Municipal Corporation had proved to be ineffective in dealing with the situation and seek a permanent solution to this menace. They hoped that the CM would provide them an apt solution, but instead he gifted them a Mosquito Spray (which had already proved ineffective) with pictures of CM and his father below the nozzle. CM also said that he had promised to work for the development of Minorities of the State, since the area of Haridwar which was mosquito affected, hardly had any minorities, the young CM wasn't too keen on addressing those issues.
The group then decided to meet PM Manmohan Singh, hoping for a solution. In order to fix a meeting, they took help of an online petition form, requesting the PM to allot his precious time for a meeting with the group. The online petition was signed by 1.5 million citizens of Haridwar. When this information came to Shashi Tharoor, he tweeted "There cannot be 1.5 million Indians whose blood would have been sucked. I am sure either that the people are fake or their blood is fake". After a lot of struggle the group was able to meet PM. There was a long discussion, where the group explained in lengths, the problems faced by them. The PM listened patiently without opening his mouth; then signalled the group to call on his mobile. When one of them called, the ringtone was a song with the words, "Hazaron Solutions se achhi hai meri khamoshi" The group hoped that now only God could help them and God did help them. Winter descended in Haridwar. Most of the mosquitoes died due to the chill, the remaining went to hibernation. Only 1 mosquito whose name was 'M' remained; M too migrated to Azamgarh, as Haridwar was too cold for it to survive.
'M' was hungry for days as it had spent days without food (blood) and water on its way to Azamgarh. Once it reached Azamgarh, it started feasting upon the local populace. It also started breeding and once again the population of Mosquitoes started increasing. The 'majority' of the population in Azamgarh was 'Minority'. The mosquito started gaining popularity for its seemingly immortal life, as it never died of anything and just kept feasting on people's blood. Famous news anchor Sagarika Ghose wanted to cover the story, but was too scared of 'M'. Hence she let her cameraman go there alone and record the video of 'M' biting people and upload it on YouTube. Ms. Ghose used internet to see the video of 'M' on YouTube and gave 'M' a new name, 'Internet Mosquito'. Thanks to the intense media coverage, the news spread across the country like a wildfire and also reached Delhi & Hyderabad. Home Minister Shinde felt that this mosquito had been bred in RSS terror camps, as it left Haridwar and started sucking the blood of people in Azamgarh. He called the mosquito a 'Saffron mosquito'. Although he could not do anything to get that mosquito eliminated. Down south in Hyderabad, MIM MLA Akbaruddin Owaisi was furious on Home Minister Shinde's inaction. He called upon the 150 Crore Muslims across the world and asked them to spare '15 minutes' each, so that this enemy could be eliminated.
Digvijay Singh and famous Bollywood film director Mahesh Bhatt, called it an RSS conspiracy and demanded elimination of mosquito by using Nuclear Bomb. Amaresh Mishra tweeted that, the mosquito was a rapist and a murderer as it had sucked the blood of many innocent women and must be eliminated. Meanwhile, CM Akhilesh Yadav, upon instructions of his father created a special task force to end the nemesis of 'M'. Laloo Yadav advised him to use a poisoned 'fodder' as a bait, but 'M' consumed only blood, so it would mean poisoning someone's blood, leaving him dead. Hence this option was ruled out. NDTV reporter Barkha Dutt saw unimaginable things. She saw the mosquito getting inside human bodies. "The mosquito also sucked the blood of an unborn foetus by getting inside the mother's womb", she reported. Student activists in JNU started protesting against this. They started a 'Mosquito elimination' campaign in New Delhi. They went on streets of Delhi to kill the Delhi mosquitoes as UP mosquito 'M' was beyond their reach. Suddenly one of the Comrades crushed a fat mosquito and red blood spilled out. They got confused seeing the 'Red' colour and abandoned their campaign midway. A day later, there was a sensational leak from cable Wiki leaks. It said that Congress PM aspirant Rahul Gandhi considered the threat of 'M' in India to be bigger than any form of terror, law & order, healthcare, defense, internal security and the worsening economic situation of the country. After a lot of efforts, 'M' was captured and was to be presented before a Court of Law, for spilling so much Blood. Years went by but Police was yet to file a charge sheet and present 'M' before a court of law.
All the news channels prime time were devoted to 'M' and lots of discussion went by to suggest what should be done with 'M', so that such an act is never committed in future. Mamta Bannerjee demanded passing a special law in the Parliament, which would block the entry of Mosquitoes in 'Special Minority Zones'. While all the intellectuals of the country were busy thinking an apt punishment for the mosquito 'M', there was a sudden turn of events. Shahi Imam of Jama Masjid, issued a Fatwa, saying that the mosquito 'M' had drank a lot of Muslim blood and hence more muslim blood flew in his veins than any other and therefore, should be considered one among the Minority. Leader of Opposition, Ms. Sushma Swaraj said that mosquito had no colour. It was neither saffron, nor green, it was just black and she cursed Home Minister Shinde for painting the issue with any particular colour. Home Minister Shinde was looking for corners, and retaliated that it was Manishankar Aiyer who filled his mind with that crap. He regretted his statement of 'saffron mosquito' and by mistake, instead of saying black, said that the mosquito was 'red' in colour. Upon hearing this, the Communists started raising Anti Shinde Slogan. A confused and apologetic Shinde didn't realize what just happened. So the parliament got adjourned for 1 week. Justice Katju wept a lot and wrote an emotional letter to the President of India. In his letter, he requested the President to pardon the mosquito as it had suffered a lot in prison. Further it had a family and 'M' was immature so it should be pardoned. Social Activist Arundhati Roy suddenly woke up from her slumber and started protesting over violation of 'Mosquito Rights' of 'M'.
Ram Vilas Paswan, who last won any kind of election over 2 decades ago backed Katju and went a step further ahead. He gave an interview to Dainik Jagran and said that his party LJP, which had zero MPs in parliament and zero MLAs in Bihar Legislative Assembly would support that party which fielded 'M' as the Prime Ministerial Candidate in the coming Lok Sabha elections. Laloo Yadav who once had devised a plot to eliminate 'M', now welcomed Paswan's statement and said that the next PM should be someone with Secular credentials. Nitish Kumar, opposed him on naming 'M' as the next PM candidate, but supported that the PM must have Secular credentials. Later on he gave conditional support to 'M' saying that if 'M', provided a special status for backward state Bihar, his party would support his PM candidature. Mulayam Singh Yadav neither supported, nor opposed 'M'. He just said that the next PM would be from Uttar Pradesh (Interestingly both 'M' and Mulayam are from Uttar Pradesh). His son, CM Akhilesh Yadav, released all the mosquitoes who were captured by the UP police earlier, as a mark of respect to 'M'. Mayawati wanted to hoist the Indian flag from Red Fort, but sacrificed her pursuit for power and supported 'M' under the conditions that, 'M' would appoint a 'Dalit' as his deputy PM and that he would carve an elephant statue made of pure marble and bigger than the Taj Mahal in the city of Agra. TDP chief and former Andhra CM Chandra Babu Naidu, started joining forces with various regional parties to form a 'Third Front' with 'M' as its PM face. No sooner did he start the process than his dreams were deflated by Digvijay Singh, who said that in past and in future, no Third Front can stand without Congress support.
Arvind Kejriwal conducted a press conference and exposed seventy thousand politicians who were corrupt. He then said that 'M' was innocent and his party workers would do an indefinite fast in Jantar Mantar to protest M's arrest and name him the unanimous PM without any elections. His party colleague, Prashant Bhushan voiced similar opinions and blamed intelligence agency RAW for maligning 'M' which was innocent. Sagarika Ghose was sweating in a TV program and was quite nervous, if 'M' became PM, he might trouble her as she had once named him 'Internet Mosquito'. Well known 'Historian' Ramchanda Guha fully supported 'M' to be the PM candidate. He said that there was only one criterion which he wanted to see in a PM was; "He must neither be from the Gandhi family nor Narendra Modi". Social Activist Arundhati Roy too supported 'M' for the top job but she had a long list of demands. She wanted that as soon as 'M' becomes the PM, he must give away; Jammu & Kashmir, Punjab and Rajasthan to Pakistan; Uttar Pradesh, Himachal Pradesh, Arunachal Pradesh and Uttarakhand to China; entire North East to Myanmar; West Bengal to Bangladesh; Tamil Nadu to Sri Lanka and Jharkhand, Orissa, Chhattisgarh and Andhra Pradesh as a separate country to the Naxalites. Whatever remained could be considered as the territory of India. When we last heard from Rahul Gandhi, he was practicing to develop some wings on his body. Someone told him that a bee could become a PM, a mosquito could become a PM but he could not. He thought both bee and mosquito had 1 feature in common, 'wings', hence this urgency to develop wings on his body. 'M' was slowly and steadily gaining popularity and was on course to become India's next PM; While he continued to suck the blood of Hindus and Muslims alike, no one seemed to have a problem with this.
I saw this all and went to sleep after tuning on my radio, which was playing my favourite Nana Patekar song, "Ek Secularization S**** Machhar ko PM bana deta hai".
Author : Suyash Bharadwaj | Follow the writer twitter.com/Suyash75 | Disclaimer: This story is just a work of imagination. While the characters exist in real Life, they are just used here to strengthen the course and connect of the story. Any character mentioned in this story has no relation with this story in any form. The story is just a comic analysis of the various problems we face as a society.
Share Your View via Facebook
top trend
what next
IBTL Gallery