NDTV juggles funds, shares abroad, avoids tax, violations of Indian tax and corporate laws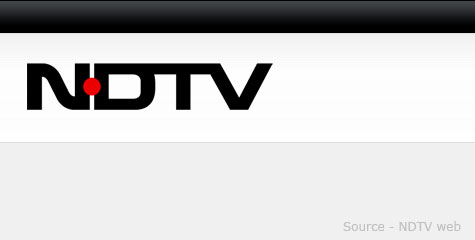 NDTV, through its foreign subsidiaries, is suspected to be indulging in gross violations of Indian tax and corporate laws. NDTV Network Plc, UK was set up in November 2006. Its balance sheets were not filed in India. This company has raised and invested huge sums of money in its subsidiaries, NDTV Imagine (now sold), NDTV Lifestyle, NDTV Labs, NDTV Convergence and NGEN Media Services. The main activity of the company seems to be that of buying shares, as detailed later. Even now, most of the deals being struck by NDTV are being transacted through this UK subsidiary, with no money seemingly coming to India by way of tax.
NDTV India group raised funds worth Rs 804.6 cr between April 2008 and September 2009 out of a total of about Rs 982.2 cr through foreign sources, primarily through its subsidiaries in UK and Netherlands.
NDTV Network Plc is registered in the UK, and its address — Seventh Floor, 90 High Holborn, London, WC1V 6XX — is an "accommodation address". The address also has Olswang Solicitors in the same premises. Olswang Cosec Ltd is Plc's company secretary and represents many other companies. CoSec stands for company secretary. Companies like Olswang Holdings, Olswang LLP and others operate from the same address. Plc does not have any employee.
But while the names of the directors of the UK subsidiary are available on UK's Companies House website and statements about its balance sheets, it is difficult to obtain information on the largest shareholder, NDTV BV as it is in Dutch. The only thing known about BV is that it is a subsidiary of NDTV India.
The accounts of these subsidiary companies were not attached with NDTV's balance sheet/annual report of 2006-07. It claimed exemption which was not available to it on the date of signing the annual report. This is required by Section 212(8) of the Companies Act 1956. The balance sheet was signed on 22 May 2007, and the company made an application to the Ministry of Corporate Affairs on 24 May 2007 for exemption in relation to nine subsidiaries, including overseas subsidiaries. So NDTV presumed it would get the exemption on the date of signing of accounts, at a time when it had not even applied to the Ministry of Corporate Affairs. The exemption was granted on 8 June 2007. The MCA overlooked the lapse. The Registrar of Companies too failed to penalise the NDTV for this offence.
To trace the financial jugglery involved in the whole process light must be shed on how these companies have been operating. In 2006-07, New Delhi Television Limited set up a legal entity in the Netherlands under the name NDTV BV, which in turn set up the NDTV Network Plc in the UK. The Indian company invested around Rs 57.45 lakh in the shares of NDTV Networks BV, thus making it its 100% subsidiary. NDTV BV, in turn, set up Plc as an indirect subsidiary.
NDTV Networks BV invested Rs 43.58 lakh in the shares of NDTV Network Plc UK, thereby making NDTV Network Plc UK a subsidiary of NDTV Networks BV, Netherlands, which, in turn, is wholly owned by the Indian company. Thus the Indian company is also the owner of the fellow subsidiary, i.e. the UK company through channel holding and NDTV admits NDTV Network Plc as an indirect subsidiary.
In 2007, NDTV promoted and set up as its subsidiaries five companies in India: NDTV Imagine, NDTV Lifestyle, NDTV Labs, NDTV Convergence and NGEN Media Services. Eventually these were made subsidiaries of the UK company. Of these five, NGEN is a 50:50 joint venture with Genpack.
NDTV also owns NDTV News Ltd, Value Labs and Astro All Asia Networks Plc, Malaysia.
In 2006-7, the Indian company also raised for working capital term loans to the tune of Rs 175 million. Stock options (ESOP) were also given to employees at concessional valuation when compared to the valuations made for raising capital overseas in the UK company from undisclosed sources. But, as mentioned earlier, NDTV's balance sheet/annual report of 2006-07 did not attach the accounts of these subsidiary companies. Was this done to avoid exposure in India of the financial jugglery in the accounts of the subsidiary companies, namely NDTV Network Plc UK and NDTV Networks BV, Netherlands?
According to the financial statements of the year ending 31 March 2008, "Shareholders agreement dated 23 May 2008 was entered into by NDTV, along with its subsidiaries NDTV BV, NDTV Networks BV, NDTV Networks International Holdings BV and NDTV Networks Plc with NBC Universal Inc and one of its affiliates Universal Studios International BV ('NBCU'), to divest to the NBCU affiliate a 26% effective indirect stake (on a fully diluted basis) in the Company through NDTV Networks International Holdings BV (a Netherlands based subsidiary of NDTV Networks BV) The said stake is divested at a price of US$ 150 million The agreement also contemplates that NBCU will be granted an option to acquire an additional effective indirect stake of upto 24% in the Company through NDTV Networks International Holdings BV in the third year of the joint venture at the then fair market value of the shares, subject to receipt of all necessary consents and approvals"
NDTV India further borrowed a substantial amount of money to fund its fixed assets in India.
The UK subsidiary also raised $100 million by issuing convertible bonds through private placements. NDTV's annual report of 2007-08, under the category of "contingent liabilities not provided in respect of" section, Page 67, says, "During the year, NDTV Network Plc (NNPLC) has raised funds by issuing $100 million convertible bonds due 2012. In connection with this, the company has given an undertaking to provide a corporate guarantee for and on behalf of NNPLC, as and when required. The estimated potential dilution on conversion will be between 20% to 30%." The entities to whom the private placement was made is not known.
In October 2009, NDTV announced a buyback of the 26% shares held by NBCU. In December 2009, New Delhi Television Ltd (NDTV) informed the BSE that the company had entered into a conditional agreement with Turner Asia Pacific Ventures, Inc. (TAPV) for the sale of most of its indirect stakes in NDTV Imagine Ltd (Imagine), which was held through its indirect subsidiary NDTV Networks Plc, UK. The total transaction size is $117 million and involves a sale of 76% of NDTV Imagine for a consideration of $67 million, together with the subscription of fresh shares in Imagine by TAPV for $50 million. Prior to the issuance of primary shares to TAPV, NDTV Networks Plc will retain a stake of 5% in Imagine. The transaction is subject to receipt of an approval from the board of Time Warner Inc (the parent of TAPV), and from regulatory authorities.
NDTV Network Plc, according to the annual report of the NDTV group for 2008-09, has invested a little over Rs 400 cr in its subsidiaries: Rs 383.43 cr in NDTV Imagine, Rs 14.64 cr in NDTV Convergence and Rs 29 cr in NDTV Lifestyle. The parties involved in these investments are not known. Moreover, on at least two occasions in 2009, the UK subsidiary, which holds a major stake in NDTV Imagine, bought shares of NDTV Imagine at astonishing valuations, as given below.
According to Form 2 filed by the company for Return on Allotment, on 7 July 2009, Plc bought 13,64,208 equity shares of NDTV Imagine at a price of Rs 776 per share (face value of Rs 10, premium of Rs 766) and raised Rs 105.98 cr. There is no information available in the public sphere on how these valuations were arrived at and whether a foreign agency was involved in valuing the shares of NDTV Imagine at such high prices. Interestingly, on the same day, the market value of NDTV shares was Rs 126 per share on the Bombay Stock Exchange. This means that the shares were bought by the British subsidiary at more than six times the value of the parent company shares. Similarly, Form 2 filed for Return on Allotment on 3 December shows that the British subsidiary once again bought 920,632 shares of NDTV Imagine at Rs 788 a share, when the market value of NDTV shares were Rs 139. The total amount raised including premium was Rs 72.57 cr.
Mention must also be made of a November 2010 report that says US based Scripps Networks is acquiring 69% stakes in NDTV Lifestyle for $55 million. NDTV Lifestyle is held by NDTV Network Plc, UK. Take another November 2010 report, which says, shares of NDTV shot up by over 7% after the company announced that NDTV Networks Plc, has repurchased the $100 million coupon bonds due 2012.
Is wealth being created and retained abroad without any benefit to NDTV shareholders?
― JOYEETA BASU
Share Your View via Facebook
top trend
what next
IBTL Gallery