Court to centre: Ban junk food from school, college canteens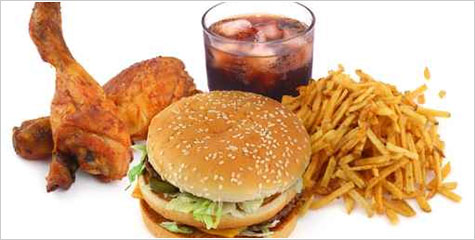 Delhi High Court has asked the central government to ensure a complete ban of carbonated beverages and junk food from school and college canteens. A division bench of Justices AK Sikri and Siddharth Mridul passed this order, expressing displeasure over the government affidavit admitting the health hazards of junk food. The court is hearing a petition filed by an NGO seeking a ban on the sale of junk food and carbonated drinks within a 1,500 feet radius of schools.
Earlier, in an affidavit before a division bench of Chief Justice Dipak Misra and Justice Sanjiv Khanna, the union health ministry had said that it had written to all states and union territories to consider issuing instructions for withdrawing carbonated beverages and junk food from school and college canteens. Later, the central government had invited proposals from experienced agencies, organisations and institutions for framing guidelines for providing safe food in educational institutions.
Justice Sikri virtually lambasted the government saying that this lipservice doesn't serve a purpose. It does not solve the problem as it wont prevent selling of junk food near institutional areas. The court directed the government to submit an action taken report by Nov 2. It also asked the government about the steps taken to create awareness among the young generation about the harmful effects of increased consumption of junk food.
Share Your View via Facebook
top trend
what next
IBTL Gallery