Whistle blown from Within, Are you listening Anna?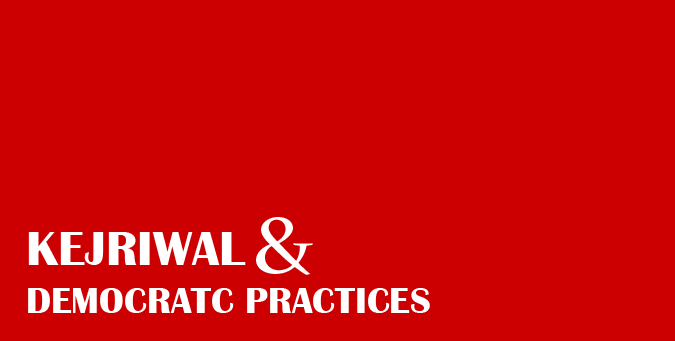 The differences between members of Team Anna again appeared on ground when one of its own members have blowed the whistle against the reported autocratic behavior of prominent team member Arvind Kejriwal in a letter addressed to him. Shivendra Singh who designed and managed total social media campaign of India Against Corruption has question the methods of Kejriwal and lack of democratic practices within the team.

हिंदी: शिवेंद्र के पत्र से टीम अन्ना में असंतोष, केजरीवाल की कार्यप्रणाली पर उठे सवाल
This letter written by Shivendra has come in public domain at a time when Arvind had publically raised questions on his style of functioning and has said that Shivendra doesn't work as per wishes of the team. Arvind had also said that Shivendra does not believe in team decision making and decides thing unilaterally. He also indicated that if things would not smoothen, Shivendra can be shown the exit door.

Shivendra writes in his letter, "How can you put false allegations on me or talk of removing me from your team untill you can't substantiate them with proofs & facts? You need to prove that you are the leader of this team. I strongly believe that having disagreement or even working independently in the interest of the movement can't be wrong in any way.

Shivendra writes further that, "This is a people's movement and no one can take everything on his/her hands. Most of us have joined this movement voluntarily and hence, are not bound to any norms or procedural formalities."

Shivendra has also raised serious questions on the method of selection of members of the Core Committee and has asked as in what procedure was followed for selection. He mentions how many of the members who are face of the movement these days were out of scene in the beginning and how all voices of dissent were brutally silenced. Shivendra tells that in January this year, Kejriwal asked him to become member of Core Committee but he declined. On his repeated requests, he once attended a such meeting and then was never invited again. Je asks in the letter. "I want to know that through which democratic process, was I asked to become a member?" He said that the most appropriate method of selection of team members would have been the same as adopted for selection of Janlokpal in the bill proposed by the team
.
According to Shivendra, Arvind had request hi many times to higjlight his personal image on social media and when he denied so in his way, new members were added to social media team whose only work is to highlight image of Aevind, Manish Sisodiya and others.

The whole country acknowledges the dedication of Shivendra to this cause. Its high time that Anna or even Arvind should listen to his voes and take immediate corrective actions before its too late.


Share Your View via Facebook
top trend
what next
IBTL Gallery