American coffee retail giant Starbucks lobbies with US govt for India entry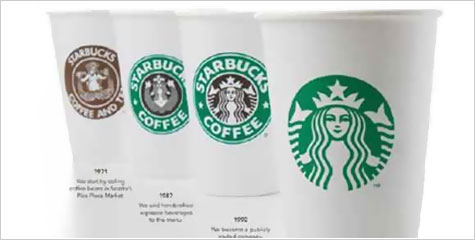 American coffee retail giant Starbucks is lobbying hard with lawmakers and government officials in the US to facilitate its entry into the highly lucrative Indian market.
Starbucks, which runs the world's largest coffee shop chain and enjoys cult status among coffee lovers, has been trying to enter India for many years, but has been unsuccessful in its efforts so far.
The company has been very active in lobbying with US lawmakers on various issues since way back in 2004, but it began lobbying for its Indian market entry only this year, lobbying disclosure reports filed with the US Senate show. Lobbying is a legal activity in the US, but a disclosure report is required to be filed with the Senate every quarter regarding these activities.
As per Starbucks' lobbying disclosure reports, its lobbyists "discussed market opening initiatives in India" with the US Senate, the US House of Representatives and the US Department of State during the first quarter of 2011. Before 2011, the entry into Indian market never figured in the lobbying disclosure reports filed by Starbucks, as per the disclosures made since 2004.
The company is estimated to have spent nearly US $ 5,00,000 on various lobbying issues, including its Indian entry, so far in 2011.
Starbucks has held discussions with Indian policymakers in the past regarding its entry here, but it has not been able to finalise an Indian partner so far. The rules allow it to hold up to a 51 per cent stake in an Indian venture, while the rest would have to be with an Indian partner.
Currently, Starbucks is said to be exploring a strategic alliance with Tata Group firm Tata Coffee in areas like sourcing of coffee beans and coffee roasting facilities for its retail operations in India.
There have also been reports that Starbucks might join hands with Tata Coffee and other Tata Group firms for opening retail outlets in India. Queries sent to Starbucks in this regard remained unanswered.
On many occasions in the past, Starbucks has termed India as a high-growth market where it would like to establish a presence.
The Indian market is mostly dominated by domestic firms such as Cafe Coffee Day, while some international players such as Costa Coffee and Lavazza (through its acquisition of Barista) have also managed to establish a presence. A growing middle-class, coupled with surging income levels and spending power, is being seen as a major driver for the growth of markets like coffee retail in India.
Share Your View via Facebook
top trend
what next
IBTL Gallery