Dr. Swamy on thursday filed petitions in court against PC and sonia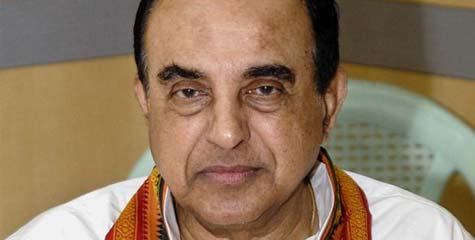 One of the petitions he filed is against special CBI court judge OP Saini's order against making home minister P Chidambaram a co-accused in the 2G spectrum scam case.

Swamy maintains that he can prove Chidambaram's criminality through a cross-examination.

Dr. Swamy's plea was, however, rejected on 4 Feb, by the Special CBI Court, trying the 2G case, which had said P. Chidambaram didn't indulge in any criminal conspiracy or derived any pecuniary advantage in the decisions taken with A. Raja.

The second complaint will be against UPA Chief Sonia Gandhi in the Bofors case. Dr. Swamy also tweeted, "Tomorrow I am filing two petitions: One is an appeal against Judge Saini's Order and two is a complaint against Sonia on Bofors."
Tomorrow I am filing two petitions: One is an appeal against Judge Saini's Order and two is a complaint against Sonia on Bofors.


— Subramanian Swamy (@Swamy39) February 22, 2012
Share Your View via Facebook
top trend
what next
IBTL Gallery