17,000 faulty Italian Guns supplied to BSF Jawans : Gujarat border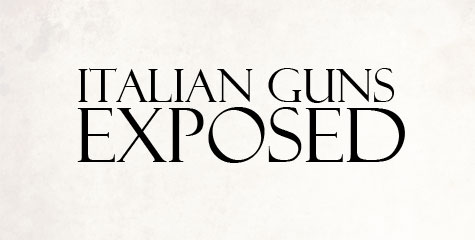 The ministry of home affairs (MHA) has directed the Border Security Force (BSF) to submit a report following a Headlines Today expose on the paramilitary forces being supplied dud guns by Italian company Beretta.

The Headlines Today report had showed how BSF has been supplied substandard submachine guns by the Italian company, which has already agreed to replace the defective guns. As per the HT report Italian arms major Beretta has agreed to replace faulty weapons supplied by them after they failed at a BSF test fire facility in Gujarat.

The BSF top brass had held talks with the company officials after the issue came to light. The BSF officials clarified that defective weapons were found only with personnel deployed in Gujarat sector of the border with Pakistan.

Last year, the BSF had awarded Beretta a contract of more than 30,000 sub-machine guns at an approximate cost of Rs. 200 crore. The first consignment of 17,000 guns was received last September and distributed among BSF personnel on the border to replace INSAS and other rifles. However the high- tech MX4 9mm Storm assault rifle failed the test, and when the sample weapon was test fired, it bulged.

The test fire report suggests that the gun would not only be ineffective in neutralizing the enemy, but there are also chances of the barrel of the weapon exploding and causing serious injuries. The document also noted other defects in the sample weapon. Moreover corrosion was found on 113 guns. 164 guns had tool marks and nine guns had machining rings.

Source: deshgujarat.com
...
Share Your View via Facebook
top trend
what next
IBTL Gallery