Why govt spent Rs 1880 crore for Sonia's foreign tours? Asks Modi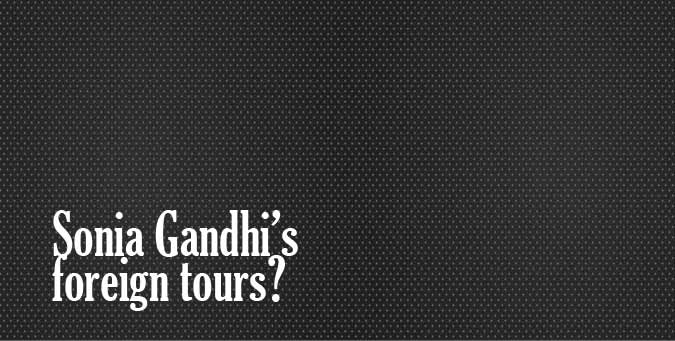 Gujarat Chief Minister Narendra Modi's Vivekananda Yuva Vikas Yatra is exploring the areas of Junagadh and Amreli districts today. Shri Modi's yatra will also reach Visavdar village of Junagadh district where former Chief Minister and Gujarat Parivartan Party leader Keshubhai Patel is going to contest the poll.

Addressing the people today the Chief Minister announced a separate Jesar taluka.

In his speech, the Chief Minister raised a question on smt Sonia Gandhi's foreign travels.

Modi said, "my Congress friends, isn't it correct that Rs 1880 crore have been spent in last three years from govt treasury for Congress president Sonia Gandhi's foreign tours? This figure of Rs 1,880 crore is more than one entire year's budget of Bhavnagar, Jamnagar, Junagadh and Rajkot all four in total. Such a big amount was spent for Sonia's foreign tours including her hotel stay and other things. What kind of simplicity is this? Who is spending the money of Hindustan's poor people? I want to ask the Delhi sultanate."

Sonia Gandhi to visit Gujarat on 3rd October : It should be mentioned here that UPA Chairperson and Congress party's national president Sonia Gandhi is going to visit Saurashtra on 3rd October. She will address Gujarat Congress's farmer rally in Rajkot.

Subramainan Swamy's reaction : "Narendra Modified has disclosed that Rs 1880 crores were spent by Sonia on her US medical treatment. Who paid? PIL(Public interest litigation) soon," Janta Party President Subramanian Swamy today said on Twitter in reaction to Narendra Modi's statement.
Share Your View via Facebook
top trend
what next
IBTL Gallery