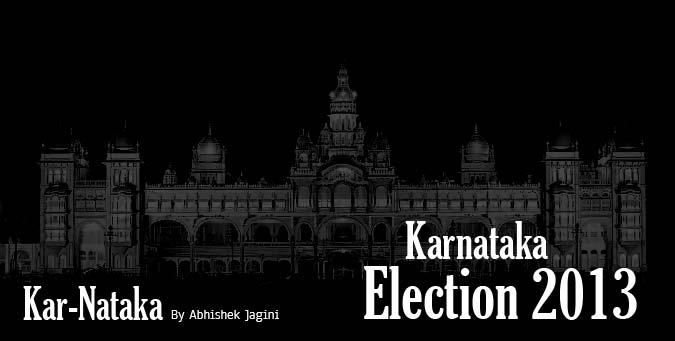 The state of Karnataka is going for Assembly elections on the 5th of May 2013. The results will be declared on 8th May as per schedule. This time in the elections parties will have to play a different card as it is a single phase election.
In Karnataka Congress and JD(S) are the two large parties until the last decade. BJP after winning a whopping 110 seats evolved as a major party.
BJP was not just the strongest party in house, but it was also the first time ever in South India BJP came to power by itself. But after BJP's tallest leader BSY (BS Yedyurappa) left the party, it lost not just one leader but an entire faction supporting him. Many popular leaders from BJP, JDS and Congress have joined Yedyurappa's new party the 'Karnataka Janata Paksha'.
Another party which has attracted considerable number of supporters is the BSR party. The party is led by B.Sri Ramulu who was also once a member of BJP. The BSR party is based in Bellary and woos mainly the backward classes. Its leader Sri Ramulu is also a close associate of Gali Janardhan Reddy prime accused in the Bellary illegal mining case.
By Abhishek Jagini, twitter.com/AbhishekJagini
Kar-Nataka Series ...

# Dear Karnataka BJP Campaigner, read this first...
# Kar-Nataka : The Bharatiya Janata Party's Karnataka story...
Share Your View via Facebook
top trend
what next
IBTL Gallery