Whose failure? Encephalitis kills 50,000 in 30 years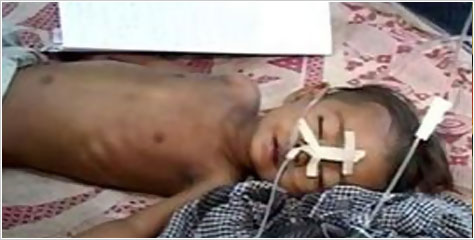 Encephalitis, a water or mosquito borne viral disease, has caused the death of 500 children in last 2 months in Eastern UP. More than 50,000 lives have been lost in the last three decades as the public health system has collapsed in the region.
Public health experts and activists say that the epidemic has been highly mismanaged for 33 years. There is no national programme to contain the epidemic and the response to the crisis by the government and the media has been next to nothing. The tragedy repeats itself every year during the monsoon in eastern UP. The first outbreak was reported in 1978 and 33 years, 50,000 deaths and billions of rupees later, the epidemic has still not been contained.
With no cure available for either the mosquito borne Japanese Encephalitis or its water borne version, 300 children have died of the viral at the BRD Medical College Hospital in Gorakhpur alone in the last two months and the figure will easily cross 500, if unreported deaths are taken into account. The writing is on the wall and this is a national medical emergency, but nothing is being done.
The Uttar Pradesh government has released Rs 22 crore to deal with the crisis, but it is too little too late says DR RN Singh, who has been fighting to eradicate encephalitis. Frustrated with the mismanagement, he has started writing letters in blood to the powerful including Rahul Gandhi. People are asking why there is no national eradication programme like the ones for polio or malaria? Why is the Uttar Pradesh government silent on the epidemic and doing very little?
Share Your View via Facebook
top trend
what next
IBTL Gallery