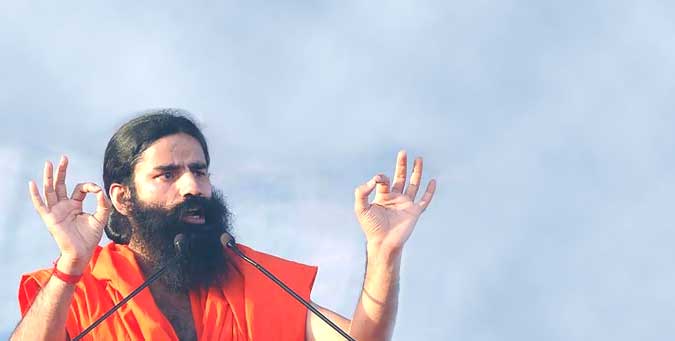 Yoga guru Baba Ramdev on Sunday slammed the Congress-led United Progressive Alliance (UPA) Government at the Centre for not taking appropriate steps to bring back the black money stashed away in safe havens abroad.
Ramdev said that the government is fooling the public in the name of treaties.
"On issue of bringing back the black money, the government is fooling public by saying that they have signed treaties. As per the treaties, only the black money hoarded in 2011-12 could be accounted but what about the money hoarded before that? The money that has been hoarded belongs to the 1.21 billion population of the country and not to the launderers," he told mediapersons here.
The Congress Party has, however, been asserting that the Centre is doing all possible to curb and bring back black money stashed abroad by undertaking various preventive and appropriate measures.
Congress spokesperson Manish Tiwari had earlier this month said that government had amended dual tax avoidance agreements with 81 countries and had agreed on tax information exchange with four countries traditionally known as tax havens.
Ramdev further said that the implementation of the Jan Lokpal Bill will not help in curbing corruption, and added that more concrete steps have to be taken in this regard.
"Only the implementation of the Jan Lokpal Bill will not help in curbing corruption, we will have to go beyond that. Therefore, the existing system has to be made more effective, transparent, and more responsible and accountable and changes have to be brought in the tax norms," he added. (ANI)
Main Source — Newstrack
Share Your View via Facebook
top trend
what next
IBTL Gallery