Dholera SIR to be developed on Shanghai model - Narendra Modi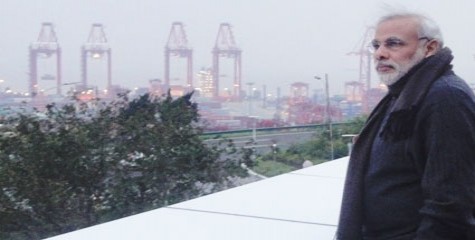 Ahmedabad, Thursday: Impressed by China's Yangshan deepwater seaport on River Yangtze, Gujarat Chief Minister Narendra Modi today resolved to develop the Dholera Special Investment Region (SIR) on the Shanghai model.
The Chief Minister, leading a 22-member high-level business delegation to China, took round of the China's deepest seaport at Yangshan after successful visit to Beijing yesterday.
The construction of the Yangshan Port was undertaken by the Shanghai International Shipping Centre in 2002 and completed by December 2005. It spread over 72-km and comprising 16 deepwater all-weather berths with a capacity to handle 20 million tonnes container cargo traffic.
Tanks to Gujarat's port-led development growth for the last 10 years, 1,600-km long coastline is already with humming with 45 ports, including three major ports, two LNG terminals at Hazira and Dahej, an exclusive Chemicals Terminal Port at Dahej, with two more LNG terminals coming up. A New Port City is also being developed now.
With encouragement to the private sector in port sector, he said that over 70 per cent of the state's sea trade is routed through private ports. The Gujarat model has lately attracted global attention. He said that Gujarat vision is to serve as a vital trade link between Asia and Middle East-Europe.
The Chief Minister on a five-day visit to China met Indians and their family members over a get-together at Shanghai today. He talked about Gujarat's all round development and setting new benchmarks during the last ten years.
Share Your View via Facebook
top trend
what next
IBTL Gallery